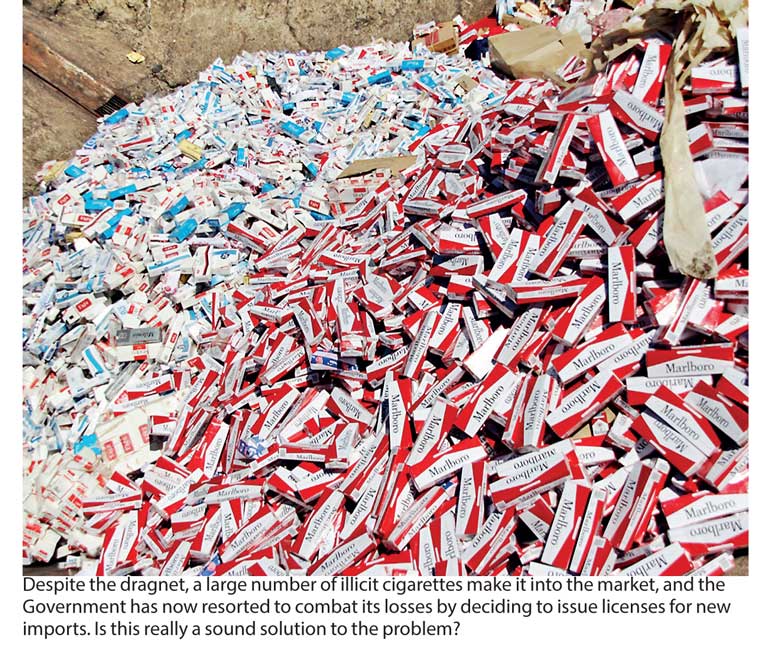 By Ajith Perera

Budget 2018 presented a breath of fresh air and a glimmer of hope for Sri Lanka's weary economy and public, with some strong steps towards liberalisation under a blue-green banner.

Many of the initiatives that were suggested to boost entrepreneurship, agriculture, trade and investment will pave the way for heightened interest from both local and foreign stakeholders, and what we now require is consistent and sustainable policy in the years to come to support the resultant growth.

For too long we have resorted to protectionist measures under the pretext of safeguarding local sectors, which has produced a weak over-inflated and uncompetitive economy; burgeoned by our penchant for unworkable borrowings.

Despite the prevailing political uncertainties and the balance of power constantly teetering at a knife's edge, progressive-minded Sri Lankans could only hope that the powers that be continue to make way for liberal policies, so that the private sector – being our engine of growth – could go about doing what they do best.

However, this process of liberalisation needs a degree of management and caution to ensure that we do not effectively throw the baby out with the bath water. We must ensure to safeguard some of our intrinsic values and resources that effectively makes us Sri Lankan, and those that make this country a destination of value with promise and potential in this region.

Liberalisation must not make us victims to debt-trap diplomacy – a fault committed blindly and erratically by both post-war Sri Lankan regimes as cited by economic observers around the world. Effective management contrasts from protectionism; it will move to safeguard local interests, whilst providing adequate impetus for required economic and social stability and growth.

This Government's Budget proposal to offer new licenses to import cigarettes to counter growing contraband offers a perfect example, where the mechanisms of liberalisation – if that be the case – needs a great deal of rethink.

Sri Lanka's sole legal manufacturer of cigarettes churns out on average four billion sticks annually, whereby every citizen (per capita) would smoke up to 180 cigarettes during a year. However, with the former Finance Minister finding it fit to drastically increase prices in 2016, Sri Lanka was overnight transformed into a smuggler's paradise as local stick prices flirted amongst the highest in the world.

Massive detections of contraband cigarettes followed islandwide, as smugglers dared to take advantage of the high price and gain huge profits. Despite the dragnet, a large number of illicit cigarettes make it into the market, and the Government has now resorted to combat its losses by deciding to issue licenses for new imports. Is this really a sound solution to the problem?

Firstly, this goes against the policy espoused by the President to ban the importation of cigarettes and tobacco into the country by 2020, citing the very obvious health concerns of tobacco smoking. Does this new proposal for 2018 signal a change in the regime's policy?

If the existing legal manufacturer is well and truly capable of meeting existing domestic demand at prevailing prices, do we need to consider any new entrants? How do we provide a competitive playing field for all players, does this mean price will become the decisive competing factor in this dark market?

How will we ensure revenue to Government, do we have the required systems in place, plus, governance to ensure a diligent process of records and measurement at the ports of entry? How do we ensure contraband is not retailed as legally imported cigarettes in the market? How do we ensure law and order? Who will foot the bill for the resultant impact on health?

Liberalisation is what Sri Lanka needs, but it is not the panacea for all ills. Some of its aspects require a degree of management and caution, and no doubt the proposal with respect to tobacco import licenses is one prime example.

Alongside the path to a more open economy, governments need to invest a great deal of resource and effort on strengthening governance and transparency at all fronts and ensure the strict enforcement of law and order to build confidence and best practices amongst public and investors.

We are far behind the rest of the world on these key factors, as reprobates take advantage of such shortcomings and loopholes for illegal gain. Reports say the Department of Customs has since received over 45 applications for cigarette import licenses.

Since 1956, Sri Lanka has too often missed the bus on important events and actions. The time is late, but it is never too late to start doing what it right – but we must do what is right in the correct manner! As leaders, as a nation… we must learn to be more patient, prudent persistently. We must learn to accept that democracy is not always the answer… there can be 'democrauthority'. Similarly, liberalisation is welcome and good, but we must learn to pepper it to suit our taste.
(The writer is a Retired Administration, Shipping and Maritime Security Consultant in Sri Lanka and the Middle East)