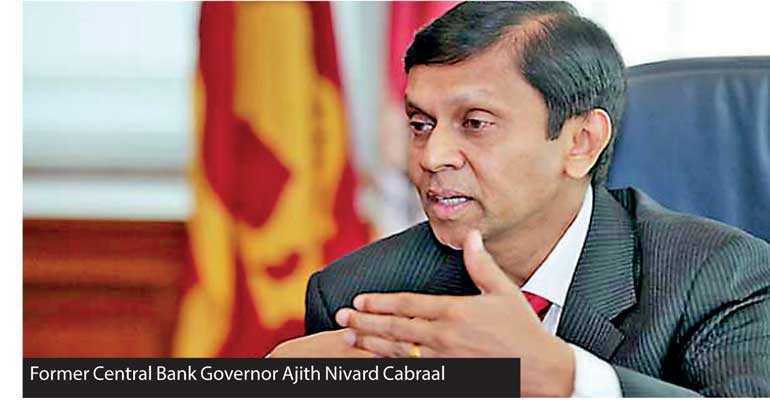 Former Central Bank Governor Ajith Nivard Cabraal issued the following media statement

on 22 October:
On 17 October, the Central Bank proudly announced that it has secured a loan of $ 1,000 million at an interest rate "linked" to six-month USD LIBOR (while for some reason not specifying how so) from the China Development Bank, under a Foreign Currency Term Financing Facility.

In the same statement, the bank claimed that the resulting inflow of Forex increased "the official foreign reserves by $ 1,000 million".

Notwithstanding this statement (which was possibly intended to instil confidence in investors and thereby support the rupee), the rupee depreciated from Rs. 172.28 per USD in the morning of 17 October to Rs. 173.38 by 22 October: a significant depreciation of Rs. 1.10 in five days! This shows that the rupee repayment commitment on the loan of $ 1,000 million obtained just last Wednesday, has now already increased by Rs. 1,100 million by 22 October.

Who is taking responsibility for these decisions to add to the Forex borrowings, knowing fully well that the rupee is currently on a downward spiral and further Forex borrowing is likely to plunge the Sri Lankan economy towards ruin?