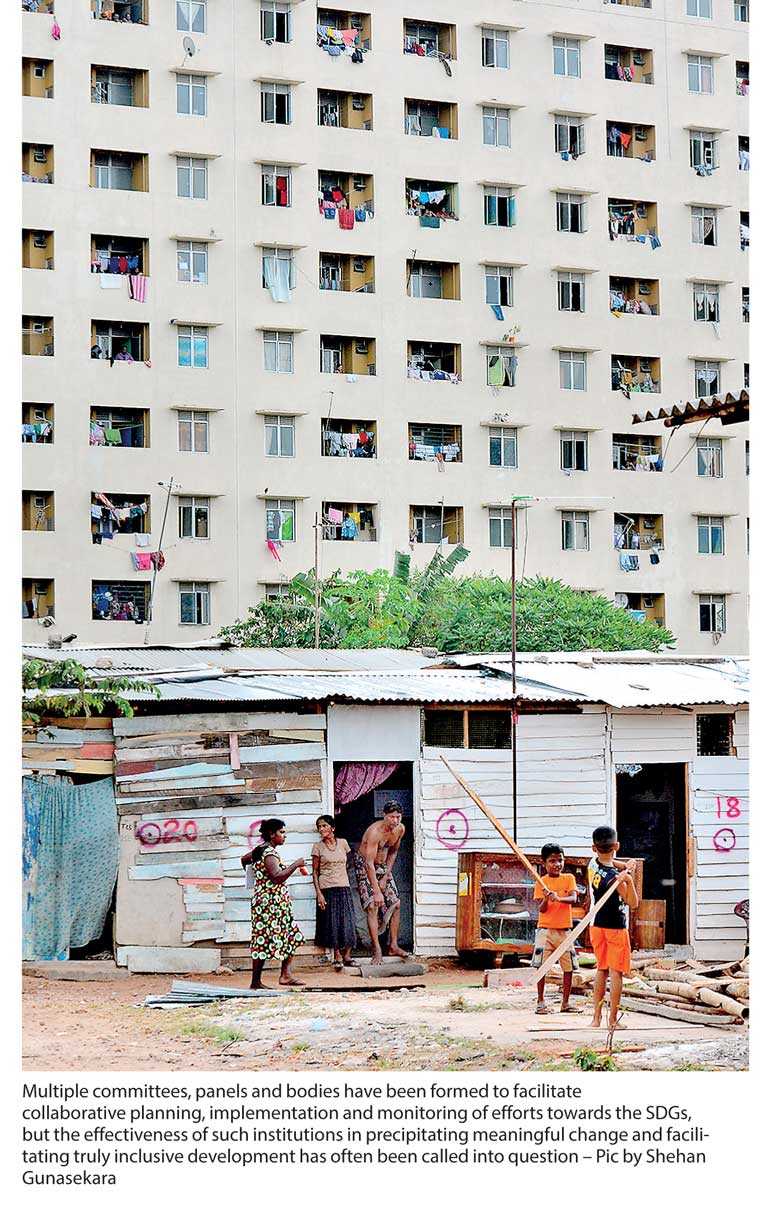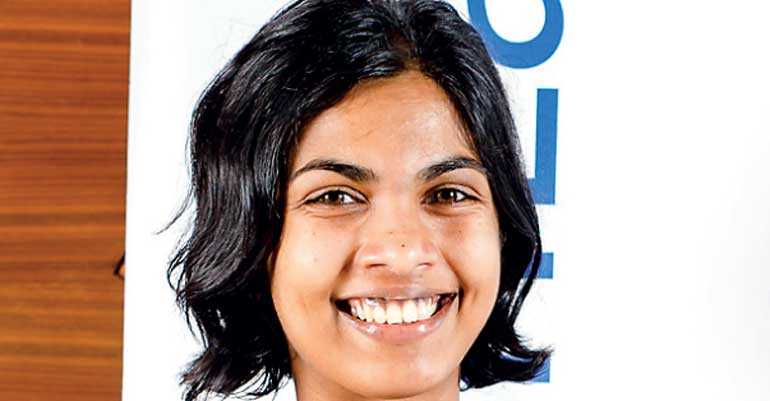 By Ayushka Nugaliyadda

How Sri Lanka must structure its development processes to achieve the Sustainable Development Goals has been the subject of numerous dialogues, discussions and fora since Sri Lanka committed to the seventeen ambitious goals and its targets in New York in September 2015.

Multiple committees, panels and bodies were formed to facilitate collaborative planning, implementation and monitoring of efforts towards the SDGs to this end, but the effectiveness of such institutions in precipitating meaningful change and facilitating truly inclusive development has often been called into question.

Are development efforts still happening in silos? How often do the biggest stakeholders in Sri Lanka's development – the Government, the private sector, civil society, etc. – actively work together to enable holistic solutions? Is Sri Lanka truly tapping into the potential of both homegrown and global innovations to complement more conventional development methods, if suited to our unique context and challenges?

Against this backdrop and recognising these issues, the inaugural edition of the Colombo Development Dialogues, held on 4 April, was centred around the broad topic of 'Integrated Development Impact through Partnerships and Innovation'.

Given the vastness of the topic, the panel brought together a range of individuals from the Government, private sector, development agencies and academia, to provide expert interventions on diverse aspects of development in Sri Lanka: Dr. Rajesh Venugopal, Lecturer in International Development at the LSE; Dr. Maneesha Wanasinghe, Senior Lecturer, University of Colombo; Dulani Sirisena, Programme Manager (Economic Development), Australian High Commission; Carl Cruz, Chairman, Unilever Sri Lanka; Sonali Dayaratne, Policy and Design Specialist, UNDP Sri Lanka, Tung-Lai Margue, European Union Ambassador to Sri Lanka and the Maldives; and Dr. Indrajit Coomaraswamy, Governor, Central Bank of Sri Lanka. The panel was moderated by Dr. Mukulika Banerjee, Director, South Asia Centre, LSE.

The seven panellists were complemented by five pre-identified discussants, who provided additional perspectives to the panellists' comments, to facilitate further questions and discussions – namely, Dr. Dushni Weerakoon, Executive Director, Institute of Policy Studies; Prof. Ajith de Alwis, Project Director, COSTI; Smriti Daniel, Journalist; Dr. Nilanjan Sarkar, Deputy Director, South Asia Centre, LSE; and Ruchit Kandage, Senior Transaction Advisor, National Agency for Public Private Partnerships.

The discussion that ensued was thought-provoking given the diversity of the panellists and discussants involved. Perspectives on a wide spectrum of issues were exchanged throughout the session, ranging from using foreign policy as a development tool to the effective engagement of civil society in government processes, to the need to minimise brain drain and retain talent within the country.

It was also great to hear from Dr. Venugopal, who was one of my supervisors in University. He Venugopal kick-started the Dialogue by evoking Joan Robinson's sentiments on Sri Lanka in the 1950s, "Ceylon has tasted the fruit before she planted the tree", before discussing issues confronting Sri Lanka today that are within the country's control – issues related to the over-politicisation, non-inclusiveness, ineffectiveness and accountability within institutions, community relations, and inequality – and exogenous issues that should be mitigated as priority, such as climate change, an ageing population and ensuring strategic international relations.

Some very interesting viewpoints were also expressed by members of the audience, with questions on how aware and engaged the public sector is in facilitating contributions towards the international conventions Sri Lanka is party to – for example, the Paris Climate Agreement – as well as the need to create and establish a real social enterprise culture in Sri Lanka.

Particularly interesting were the views expressed by Dr. Indrajit Coomaraswamy and Smriti Daniel, on effective macroeconomic and foreign policies being prerequisites for development in Sri Lanka and on the role of the media and journalism in development, respectively.

Dr. Coomaraswamy argued that development in Sri Lanka would not be possible if not underpinned by a strengthening of macroeconomic fundamentals, which he noted was a priority of the current administration, with the country aiming to move towards a flexible inflation targeting regime and greater independence for the Central Bank. He also garnered a fair few chuckles from the audience when expressing the need for "strategic promiscuity" in Sri Lanka's foreign policy, much like the Jane Austen heroine, Penelope, who "many people courted, although no one was let into the bedroom."

Daniel also provided a passionate case for a shift towards more constructive and solutions-focused reporting, rather than overwhelmingly negative and ineffective communication that could be engendering apathy in citizens. She argued that collaboration with journalists, however difficult, is a valuable step in reporting development issues, to enable the critical examination of projects and to meaningfully record impacts on individuals.

However, while the consensus expressed throughout was the need for integration both within the public sector, as well as with other stakeholders in development, such as the private sector, civil society and the media, the conversation often focused on discussing the issues themselves, rather than potential solutions to enable such integration.

While listening to the insights and exchanges between the panellists and discussants on what they felt constitutes the biggest roadblocks to Sri Lanka's development, sharing examples of interventions that have worked and effected change, either locally or abroad, might also have been useful for a discussion of this nature.

Nonetheless, the back and forth between the diverse set of resource persons made for a fast-paced and thought-provoking conversation, something I will continue look forward to at future editions of CDD.

(The writer is currently working as a Policy Research and Engagement Associate at the Citra Social Innovation Lab, a joint initiative between UNDP Sri Lanka and the Ministry of Science, Technology, Research, Skills Development & Vocational Training, and Kandyan Heritage. She holds a Bachelor's in Economics from the University of Cambridge and a Master's in Development Studies at the London School of Economics and Political Science.)

(Disclaimer: UNLOCKED is a space for Sri Lankan youth to express their views and opinions on development with the aim of creating positive change in the world. The views expressed in the blogs are solely those of the authors. UNDP Sri Lanka and Daily FT does not represent or endorse the views expressed in these blogs. Read more about the UNLOCKED initiative www.lk.undp.org.)
The 'Colombo Development Dialogues'
The 'Colombo Development Dialogues' (CDD) is a collaborative initiative by the LSE South Asia Centre (LSE-SAC) and the United Nations Development Programme in Sri Lanka, in partnership with Dilmah Tea, Citra Social Innovation Lab, and the Faculty of Graduate Studies, University of Colombo.

The CDD series comprises of three components: (1) A Masterclass for research students on the selected thematic area, conducted by an academic brought down by LSE-SAC; (2) The CDD forum itself; and (3) A post-dialogue Policy Working Paper (currently available for download on the UNDP Sri Lanka and LSE-SAC websites).

The forum aims to bring together a diverse group of development thinkers, practitioners and policy-makers from the public and private sectors to discuss relevant issues pertaining to current national and regional priorities in light of the 2030 Development Agenda. The second Dialogue will be held on 31 August on the topic of 'Water Security and Climate Variability'.