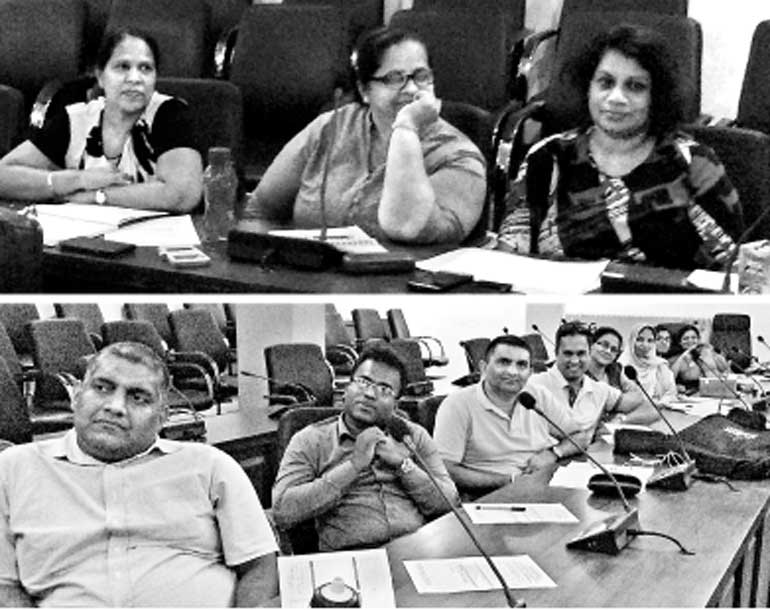 Business personality Dr. Rohantha Athukorala who has served the private sector and public sector including the UN was the guest speaker at the SLIDA Masters in public sector programme mentioned that in his experience of working in the public sector over a 95% of the public sector in Sri Lanka upholds strong governance to work ethic and financial discipline but it is the minority 2% that brings about a negative image to the public sector.

The speaker went on to state that most of the top officials of the public sector are first or second class graduates from the country's university system and their depth of thinking and quality of thinking far exceed the private sector. What must be focused for improvement is the business skill.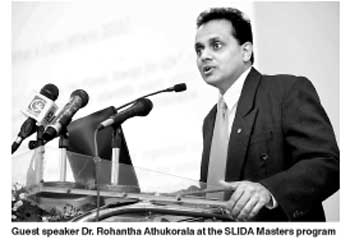 Dr. Athukorala, who has served the public sector in diverse industries such as Chairman of Sri Lanka Export Development Board, Sri Lanka Tourism Promotions Bureau and retail giant Lanka Sathosa, apart from being the Executive Director for the key policymaking entity National Council for Economic Development in the Presidential Secretariat/Ministry of Finance, commended the officials for pursuing career development and skill enhancement by following a programme like the Masters but requested them officials to be strong in the backdrop of the political economy at play so that decisions should be taken on logic.

If not, you will have to be a visitor at every single investigative committee like the Bribery Commission, etc. The good news is that there is freedom of press and democracy so now what the country requires is delivery on the ground to serve the public. As at now there are gaps which must be avoided, said Athukorala.