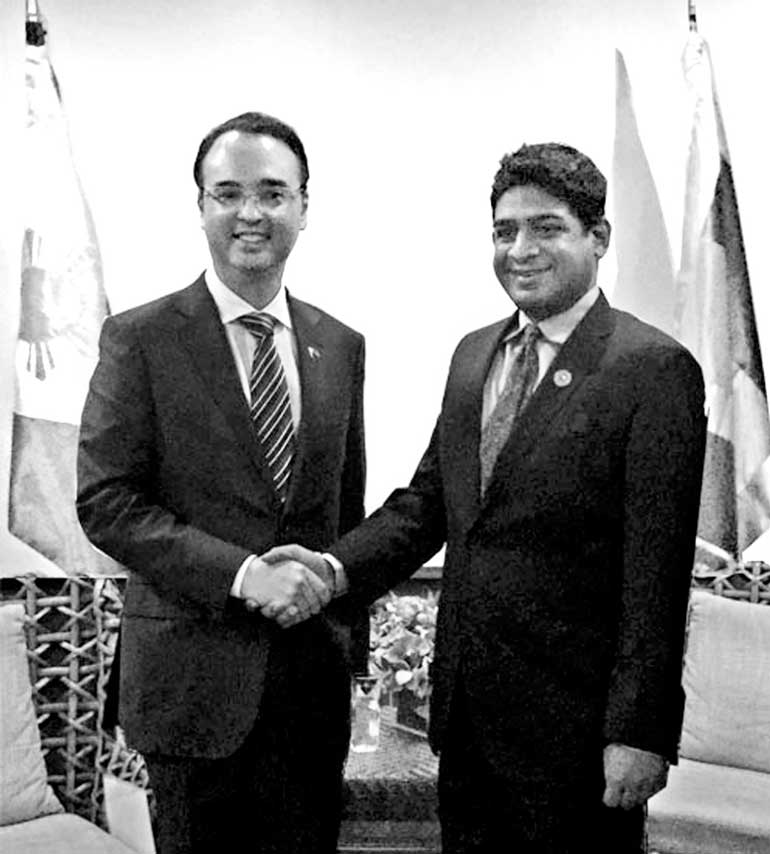 The Secretary of the Department of Foreign Affairs of the Philippines (Foreign Minister) Alan Peter S. Cayetano, said in Manila on 5 August that the relations with Sri Lanka is 'stronger than ever before' and reiterated the Philippines intention to continue working closely with Sri Lanka to further elevate the engagement in all spheres. Meeting State Minister of Foreign Affairs of Sri Lanka Vasantha Senanayake during the latter's visit to the Philippines for the grand celebration of the 50th Anniversary of the ASEAN, Secretary Cayetano said the Philippines is also in the process of settling out plans to strengthen the institutional mechanism further to facilitate deeper diplomatic engagement. State Minister Vasantha Senanayake also leads Sri Lanka's delegation to the ASEAN Regional Forum being held on 06th August 2017 in Manila and for the Golden Jubilee Celebrations of the ASEAN.

The official discussions with the Philippines reviewed progress made in the longstanding bilateral relationship, including the way forward to further promote cooperation in specific spheres including defence, labour, tourism, trade and investment between the two countries. The two countries held the first ever political consultations in November 2016 in Colombo.

Through the Philippines, the current Chair of the ASEAN, State Minister Senanayake extended Sri Lanka's felicitations to the ASEAN on its 50th anniversary and congratulated the Philippines for the dynamic leadership it provides to the organisation at present. The exemplary leadership signifies Philippines' pre-eminence in the Southeast Asian region, he said.

He further observed that the Philippines, with the regions fastest growing economy, is a key player in the regions progress and that Sri Lanka is keen to further enhance and broaden engagement with the region. The State Minister conveyed Sri Lanka's keen desire to engage the region through the ASEAN in an even more constructive manner and sought support for Sri Lanka's intended membership as a Sectoral Dialogue Partner in the organisation.

Associated with the State Minister at the discussion on 5 August were Buddhika Pathirana MP, Sri Lanka's Ambassador in the Philippines Aruni Ranaraja, O.L. Ameerajwad, DG East Asia and Pacific of the Ministry of Foreign Affairs and Sewwandi De Silva, Second Secretary, Embassy of Sri Lanka, Manila.