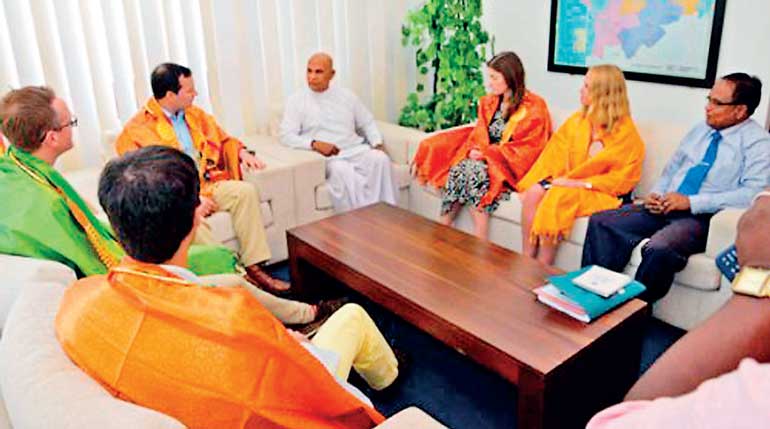 A British parliamentary group visiting Sri Lanka has expressed its satisfaction with development in the Northern Province.

A four-member delegation of the All Party Parliamentary Group for Sri Lanka, which toured the island from 3-8 January, visited the Northern Province and met with its Governor Reginald Cooray at his office in Jaffna on Sunday.

The delegation is led by the Chairman of the All Party Parliamentary Group for Sri Lanka MP Ranil Jayawardena and includes MPs Michelle Donelan, Chris Green and John Lamont.

During the meeting with the Governor, the British parliamentary group discussed at length the Government's reconciliation agenda and its progress.

The British MPs have also inquired about the Government's constitutional reforms, provincial development, the release of lands to their original owners, disappearances in the region and resettlement of the displaced.

The British parliamentary group had welcomed the development of the Northern Province.