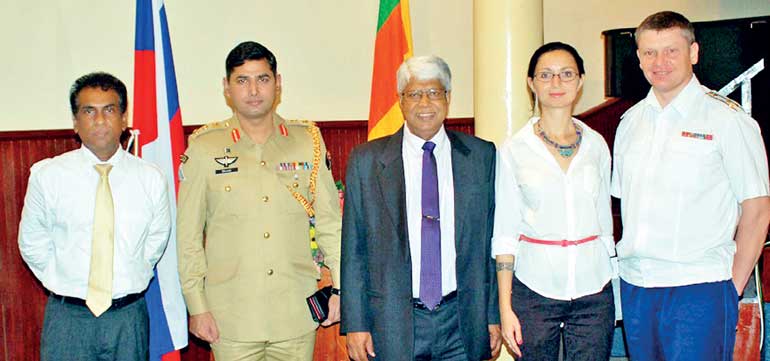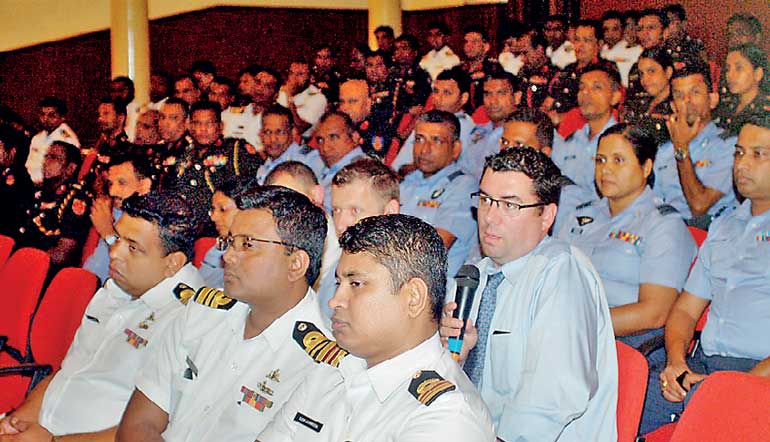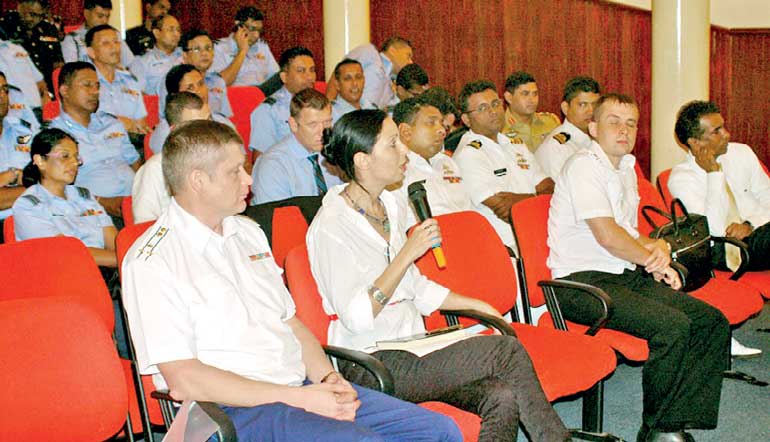 Russian Centre in Colombo (10, Independence Avenue) hosted the seminar 'A world without terrorism', organised jointly with the Ministry of Defence of Sri Lanka, alongside which the general topic de-escalation of the conflict in Syria was touched upon.

The general opinion shared by Russia is that the conflict must be settled through an inclusive dialogue between all ethnic and religious forces without any external interference, so that the people themselves can decide the future of their country. Russia's efforts are to promote the concept of de-escalation zones in Syria, considering that such zones will also create more favourable conditions for promoting political dialogue.

Let's not forget that in addition to the political opposition, there is also another one which, up until recently, has been fighting the regime with weapons. Now, this process has been replaced with the creation of de-escalation zones. In this context, a dialogue is being established between the Government and the opposition groups which signed a ceasefire agreement in the context of creating de-escalation zones. This seems to be a healthy process enabling to involve in the talks not only the political opposition represented abroad, but also, and perhaps more importantly, the armed people who were recently fighting against the Government, but have now agreed to a truce and a ceasefire, and are beginning to discuss ways to build peaceful life.

Establishment of four de-escalation zones in the war-ravaged country has been proposed by Russia. The plan aims to break the years-long deadlock over separating extremist groups from the moderate opposition by singling out four hotspots in which the most intense fighting between government forces, the moderate opposition and extremist groups is taking place.

The current developments in Syria point to an urgent need to expedite the creation of de-escalation zones, strengthen the ceasefire regime and improve the humanitarian situation in the country as soon as possible. Russia calls on its regional and international partners to support the efforts to rout terrorists in Syria and to take additional efforts to help the conflicting sides find compromise solutions that would put an end to the confrontation in Syria.

Russia believes that creation of de-escalation zones in Syria can really help to move along the long-standing problem of separating the moderate Syrian opposition from terrorist organisations, primarily the Islamic State – IS, formerly ISIS/ISIL and Jabhat al-Nusra, the al-Nusra Front, and will help significantly reduce the level of armed confrontation between the Syrian armed opposition and Government Forces.