---
Assures no division within coalition
Says individual remarks will not affect overall results
Despite the disagreements between Tourism and Aviation Minister Prasanna Ranatuga and former President Maithripala Sirisena, former Parliamentarian and Sri Lanka Podujana Peramuna (SLPP)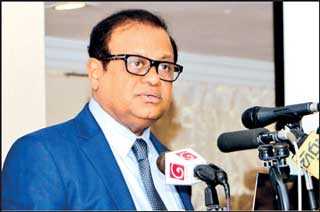 Susil Premajayantha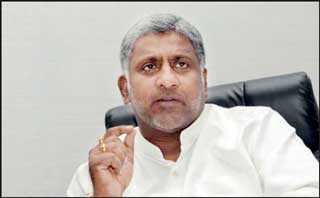 Tourism and Aviation Minister Prasanna Ranatuga
Colombo District candidate Susil Premajayantha yesterday asserted that there was no division within the party or the Sri Lanka Nidahas Podujana Sandhanaya (SLNPS), which will contest the forthcoming General Election under the flower bud symbol.

Ranatunga expressed his displeasure about former President Maithripala Sirisena contesting under the flower bud symbol, and called on the SLPP supporters to step back from supporting former President Sirisena and his faction. Speaking to reporters at the SLPP head office, Premajayantha assured that there was no division within the party about former President Sirisena and the Sri Lankan Freedom Party (SLFP) contesting with the SLPP.

He downplayed Ranatunga's remarks and said Ranatunga did not intend to create any division within the party. "Politicians make various statements during election campaigns, but that will not affect the unity of the party or such statements will not discourage voters. The public is aware of the situation and they are capable of making smart decisions after considering the overall situation," he said.

He noted individual statements would not affect the overall result of the SLPP and expressed confidence that the SLPP will be able to get an expected two-third majority at the forthcoming general election. According to Premajayantha, the SLFP and the SLPP came to agreement work together when the SLNPS was formed and assured both parties would work hard to fully implement President Gotabaya Rajapaksa's policies to accomplish development goals.

Premajayantha emphasised that the 19th Amendment needs to be revoked, noting that many of the issues faced by the country as well as the main reason for the failure of the previous administration was the 19th Amendment. He noted that a strong government was needed to enable President Gotabaya Rajapaksa to continue his policy statement: 'Vistas of Prosperity and Splendour'.