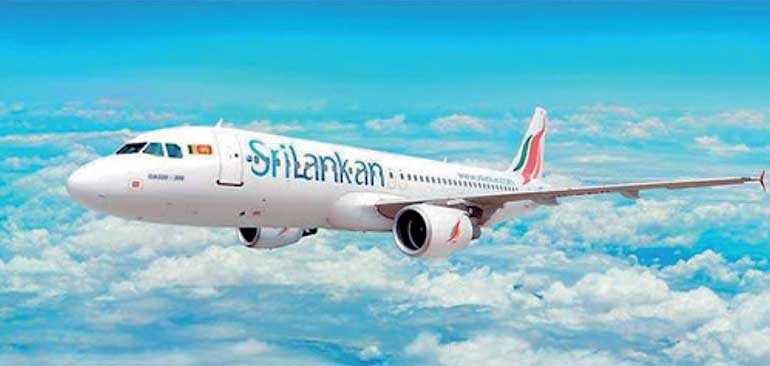 SriLankan Airlines yesterday appealed to the public to respect its employees for their service to the country at a time of need amidst the battle to prevent the spread of new coronavirus (COVID-19)

In a statement the National Carrier said many social media posts had appeared over the past few days discriminating SriLankan Airlines staff in connection with COVID-19 infection.

It is extremely unfortunate that these posts have subjected the airline's staff and their immediate families to discrimination, distress and embarrassment at public places such as hotels, schools and hospitals SriLankan Airlines as the National Airline of Sri Lanka is categorised as an essential service to render air services to the Government and the people of Sri Lanka even at a time where there is risk to health and personal safety that includes the whole or part of the population.

Therefore, the airline's staff and business continue to provide a nonstop service 24x7, for both passenger and cargo operations and ground services during this serious and challenging global crisis brought upon by COVID-19. The National Carrier's work areas and operations inadvertently bring its staff face to face with the general public, international travellers, and imported and exported goods.

SriLankan Airlines would like to state that its operational staff undergo regular and recurrent training of flying under contagion situations and are regularly updated with regard to operational safety adhering to directives from the World Health Organisation and under the safety and procedural guidance issued by the International Air Transport Association for cabin crew, technical staff and cargo handling.

The airline's corporate health medical services continue to monitor the health and psychological wellbeing of its staff members and their families and through the deep cleaning of aircraft, the airline continues to ensure the safety and health of its passengers, staff, their immediate families and the general public at all times.

Therefore, the airline would like to request most kindly from the social media users to share content responsibly, by being mindful of the authenticity of such content and sources, and refrain from posting or sharing content that may discriminate, distress or demotivate the airline's staff and their family members who are currently being part of fulfilling a much-required national mission, thus going above and beyond their call of duty.

SriLankan Airlines makes this appeal to the general public to support and show solidarity to all SriLankan Airlines staff and understand that the invaluable service that they perform at a great personal risk to themselves, is for the benefit and wellbeing of fellow citizens of Sri Lanka and to fulfill all needs entrusted to the National Carrier by the Government of Sri Lanka at a time of a crisis.