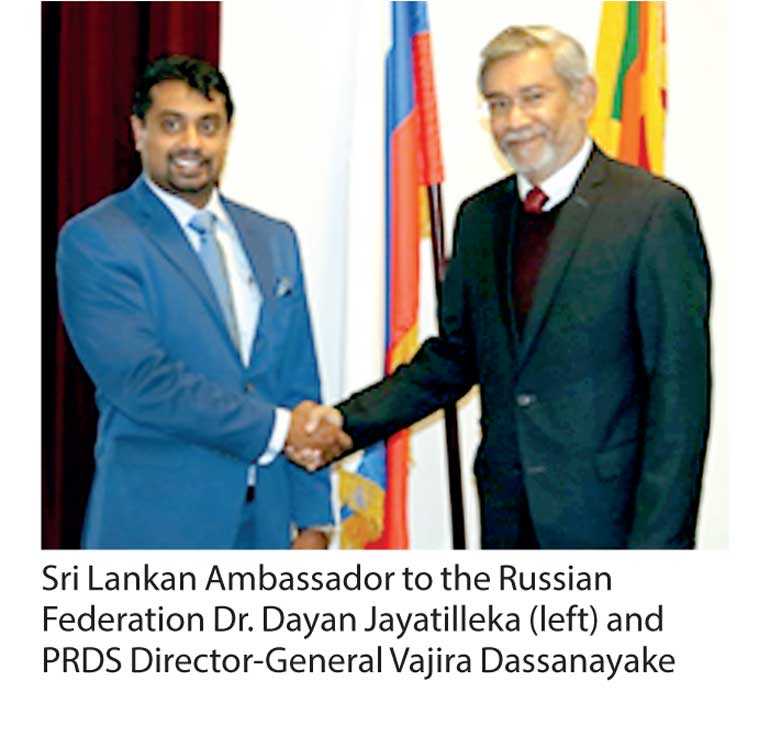 The Petroleum Resources Development Secretariat (PRDS) Director-General Vajira Dassanayake met with Sri Lankan Ambassador to the Russian Federation Dr. Dayan Jayatilleka at the Embassy Premises and discussed matters relating to the hydrocarbon exploration activities in Sri Lanka.

Dassanayake briefed the Ambassador on the ongoing seismic survey being carried out in Sri Lanka's North Eastern Exploration Blocks JS5 and JS6. Further, the Director General emphasised the necessity to lay hold of raw seismic data obtained during the period of 1970-1975 by the former Soviet Union. The data in reference was obtained covering the Cauvery basin in Sri Lanka's initial efforts to explore petroleum resources.

The Ambassador assured the Mission's fullest cooperation to assist the Government to obtain the data by liaising with relevant State institutions in the Russian Federation. Considering the potential positive impact the discovery of oil and gas would have in Sri Lanka, the Ambassador assured the Mission's unconditional support for Sri Lanka's hydrocarbon exploration efforts. He further commended the commencement of the exploration efforts initiated under the patronage of Minister of Petroleum Resources Development Arjuna Ranatunga.

Director General Vajira Dassanayake visited Moscow as a part of the Sri Lankan delegation which participated at the Russian Energy Week International Forum 2018, which kicked off on 3 October at the Central Exhibition Hall 'Manege' in Moscow and will conclude today.