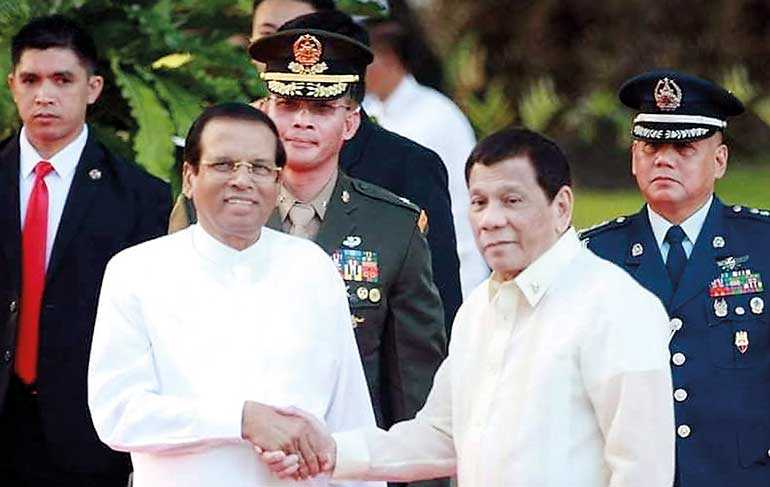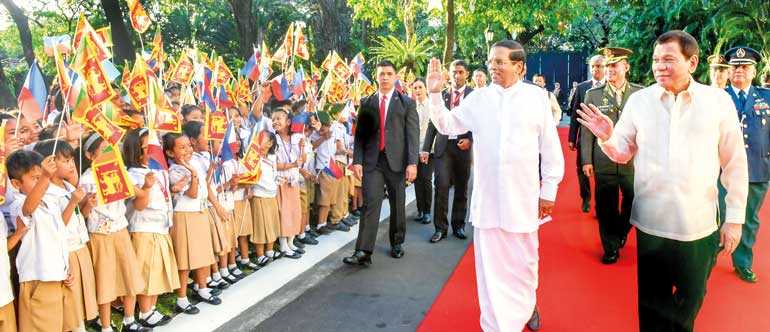 Further strengthening the bilateral relations between Sri Lanka and Philippines, the two countries yesterday inked five Memorandum of Understanding (MOUs) on education, tourism, agricultural and economic corporation.

President Maithripala Sirisena arrived in Philippines on 15 January for a five-day State visit following an invitation extended by Philippines President of Rodrigo Duterte. The two leaders held bilateral discussions earlier yesterday, followed by signing of five key MOUs between Sri Lanka and Philippines.

During this official tour, President Sirisena is also scheduled to visit the Asian Development Bank Headquarters in Manila and the International Rice Research Institute in Los Baños.

In addition, President Sirisena will hold bilateral discussions with the ADB President Takehiko Nakao.

Sri Lanka and Philippines enjoy friendly and cordial relations. Diplomatic relations were established between in 1961, with the Government of the Philippines opening a legation in Colombo.