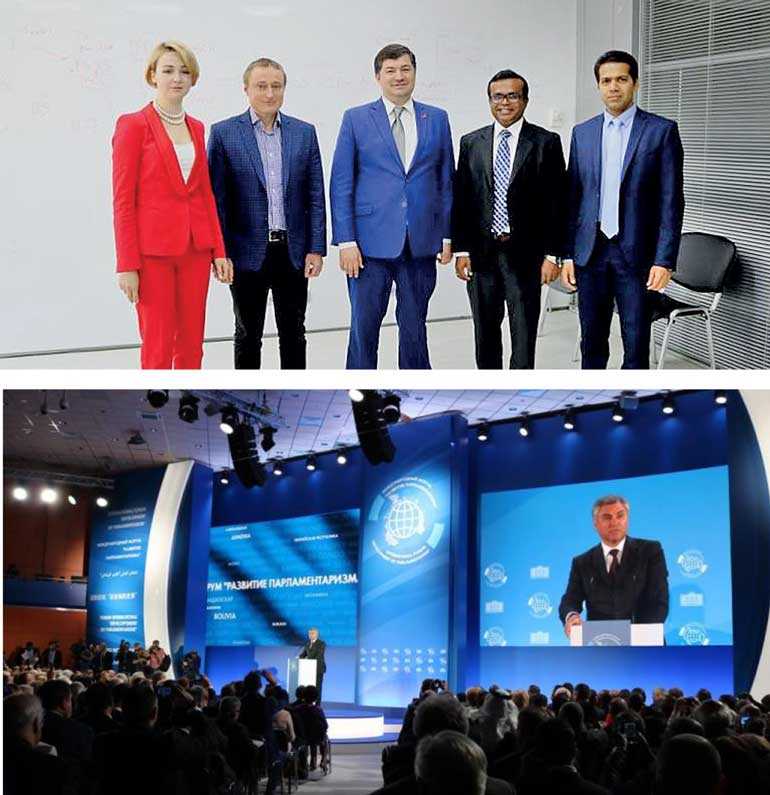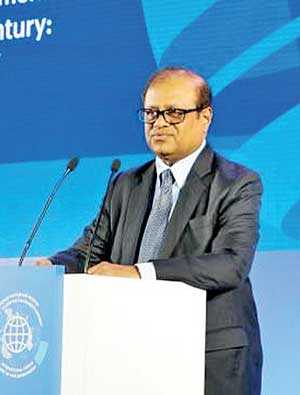 The official Sri Lankan delegation, comprising Deputy Minister of Science, Technology, Research, Skills Development, Vocational Training and Kandyan Heritage Karunarathna Paranawithana, Member of Parliament Susil Premajayanth and Chargé d'Affaires a.i. for Sri Lanka in the Russian Federation Dulmith Waruna, attended the International Forum titled 'Development of Parliamentarism' held in Moscow from 4-5 June under the auspices of the State Duma of the Federal Assembly of the Russian Federation.

During the visit, the delegation participated in various panel sessions and round tables, where issues related to the development of parliamentarism were discussed by more than 500 delegates from more than 90 countries.

In particular, Deputy Minister Paranawithana gave a speech at the round table titled 'Legislative Support for the Work of Mass Media: Security and Freedom of Speech' and MP Susil Premajayanth addressed the attendees at the discussion panel on 'Legislative Support for the Development of the World Economy in the 21st Century. Directions, Technologies, Resources'.

Deputy Minister Paranawithana also met with Robert Urazov, Director General of the World Skills Russia, on 7 June.

During the meeting, the Deputy Minister was given a presentation on the role Russia plays in the World Skills Association as a Member Organisation and the nature of activities it carries out. Further, the Director General of the World Skills Russia informed the Deputy Minister on the projects implemented by the organisation, particularly, WS Academy, TVET competition for junior scholars, high-tech and other competitions for young professionals from all over the world.

At the meeting, both parties expressed interest in establishing mutually-beneficial cooperation between Sri Lanka and Russia in the field of vocational education and training skills and agreed on exchange of information in regard to activities, in which both Sri Lankan and Russian teams could participate.