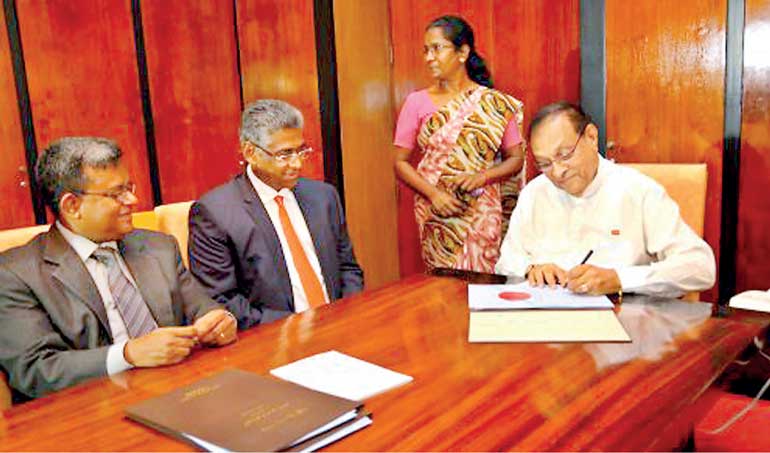 The Speaker of Parliament Karu Jayasuriya yesterday signed the three amendment bills relevant to local government elections.

The municipal, urban and pradeshiya sabha amendment bills were passed in Parliament with amendments recently. Following this signing, they will now be enacted.

Minister of Provincial Councils and Local Government Faiszer Musthapha had presented the draft bills in Parliament.

Minister Musthapha and Minister and Secretary General of Parliament Dhammika Dassanayake were present at the signing of the acts.