---
Letter sent to President calls for decongestion of prisons
Judicial review and change of bail conditions for those unable to pay bail recommended
Early, unconditional release for those remanded for less than 6 months
Several organisations and individuals have sent a set of proposals to President Gotabaya Rajapaksa and several others for their consideration on the release of prisoners to prevent the spread of COVID-19 in prisons.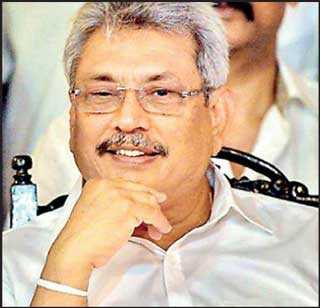 President Gotabaya Rajapaksa


This comes in the wake of the announcement by the President's Office that the committee appointed to make recommendations on the possibility of providing legal redress for the prisoners was instructed to look into the matter urgently given the spread of the new coronavirus.

The organisations and individuals welcomed the announcement of the formation of a committee to discuss the release of prisoners and de-congest prisons and said given the severe overcrowding of prisons with minimal sanitation and health facilities, they could be very vulnerable to the spread of COVID-19.

"There are also places where inmates are unable to practice preventive measures recommended by health experts, such as social distancing and handwashing with soap, as water and soap are not freely available to prisoners," the letter said.

"De-congestion and other measures are also important to calm the fears of prisoners and prison staff about COVID-19 infections. Such fears have led to unrest in several prisons, leading to deaths and injuries reportedly due to shooting in the Anuradhapura Remand Prison. There have also been COVID-19 related unrests and deaths in prisons in other countries, such as India, Colombia and Italy, which point to the potential for prisons to become hotbeds not only for the infection to spread but also for unrest and violence," the letter added.

With regard to detainees at Police stations, they have requested to avoid detaining persons in Police stations unless absolutely necessary and to release as many as possible on Police bail.

With regard to remand prisoners, it was recommended that the Judiciary review and change bail conditions and release on bail those who have been remanded due to the inability to fulfil bail conditions and grant bail to those who have been remanded for bailable, minor and non-violent offences, especially those who may not have had adequate legal representation and release on bail those who have been unable to ask for bail/plead guilty and pay a fine as their cases have been postponed due to restrictions on Court work since last week.

Other recommendations on convicted prisoners are as follows:
Pardon and release those imprisoned due to the inability to pay fine.
Early, unconditional release of those who have been sentenced to less than six months.
Early and unconditional release of those who have less than six months of their sentence remaining.
Release eligible persons on home leave and license.