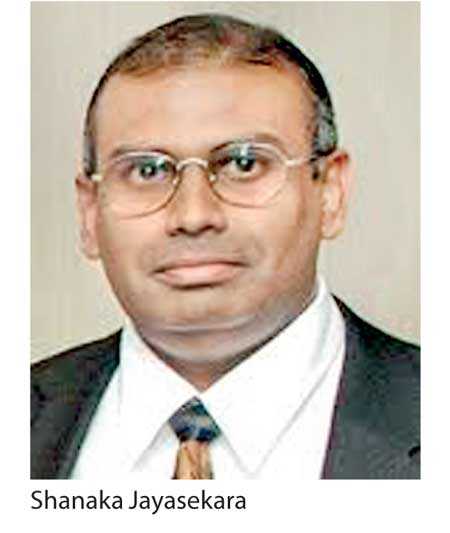 On 'Drug Trafficking Trends in the Indian Ocean and the impact on Sri Lanka'
Shanaka Jayasekara, Program Coordinator (Indian Ocean Region), Global Maritime Crime Program(GMCP) of the United Nations Office on Drugs and Crime (UNODC), will deliver a lecture on 'Drug Trafficking Trends in the Indian Ocean and Impact on Sri Lanka' at 5:30 p.m. on 16 October at the OPA Auditorium.

The lecture is sponsored by the British Scholars' Association of Sri Lanka.

Maritime routes account for a significant part of Afghan opiates trafficked to Africa and South Asia. The Southern Route from the Makran coast to transit points along the East African and South Asian coast have become a major supply route for the distribution of Afghan opiates. The jurisdictional limitations on the high seas make the maritime route a convenient option for narcotic distribution across the Indian Ocean.

The increase in volumes of heroin detected on the coastlines of East Africa and South Asia indicate the growing importance of the Southern Route. The US-led Combined Maritime Forces (CMF) which patrol the western Indian Ocean region seized over 10,000 kg of high purity heroin on dhows since 2013, indicative of the large volumes that cross the Indian Ocean.

The Indian Ocean states have seized over 2.5 tons of heroin between 2016 and 2017. It is not only the larger states such as India which seized 1.5 tons of heroin on a vessel off the coast of Gujarat in July 2017, smaller island states like Sri Lanka seized 101kg of heroin on a dhow off the southern coast in March 2016, Seychelles seized 98 kg in April 2016, Mauritius 135 kg in March 2017 and Maldives 29 kg in June 2016.

The significant exploitation of maritime routes of the Indian Ocean for narcotics trafficking is indicative of the extent to which criminal networks use ocean space for illicit activity. The dhow traffic from Makran coast take two trafficking routes, westwards to the African coast, or eastwards to Sri Lanka or Maldives.

The Global Maritime Crime Program(GMCP) of UNODC convened a High-Level Meeting of Interior Ministers of the Indian Ocean Region to Counter Drug Trafficking at Sea on 29 October 2016 in Colombo, Sri Lanka, with the participation of seven ministers/deputy ministers and senior representatives from 18 Indian Ocean states.

The Colombo Declaration adopted at the high-level ministerial established the Southern Route Partnership (SRP), a mechanism for regional cooperation among drug enforcement agencies of the Indian Ocean region to counter trafficking of Afghan heroin by sea. The SRP can be considered a unique initiative as it is the only forum that is structured around a drug trafficking route, bringing together drug enforcement agencies from the points of origin to transit states, with the capability to coordinate focused operations on the trafficking route.

This lecture is open to the general public. Kindly register your attendance withCapt. Rohith Fernando on captrohith@hotmail.com.