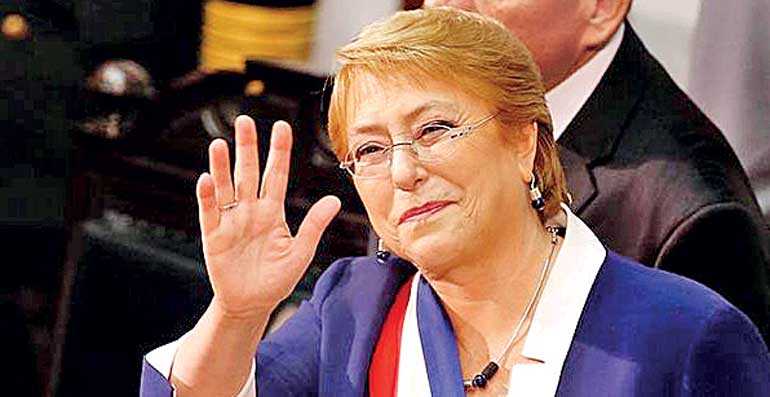 UN Chief Human Rights Envoy Michelle Bachelet
---
First ever virtual session of UN Human Rights Council kicks off
UN Rights Chief says pandemic cannot be ended by jailing critics and curtailing freedoms
Foreign Minister to address Council tomorrow
---
The UN's Chief Human Rights Envoy Michelle Bachelet called on states to rebuild better after the coronavirus pandemic ravaged through the world, by applying human rights principles and building public trust through effective democratic institutions, a free press and participatory governance.

Delivering her opening statement at the 46th Session of the UN Human Rights Council – the first ever virtual session of the 47-member body – Bachelet emphasised that the use of force, sending critics to jail, the illegitimate restrictions on public freedoms, and the overreach of emergency powers would not end the pandemic.

The UN Human Rights Envoy said that to combat the pandemic, the world needed to acknowledge and repair the fractures that have undermined the resilience of societies to manage a public health crisis.

Bachelet called on states to eliminate every form of discrimination as they rebuild post-pandemic.

"The costly, humiliating, unprincipled and entirely counterproductive systems and stereotypes, which harm health, generate injustice, and prevent women, people from ethnic, religious or caste minorities and many others from contributing to societies in full enjoyment of their rights," she said.

The UNHRC 46th Session will continue until 19 March. Sri Lanka will feature on the agenda of the 46th Session of the UNHRC as a core group of member states of the UN led by the UK aim to bring a resolution to push for justice for war time abuses and a commitment to reconciliation and democratic governance from the government.

British Foreign Secretary Dominic Raab, who addressed the Council yesterday said the UK would bring a new resolution on Sri Lanka to maintain focus on reconciliation and accountability. "We want to see an effective international human rights system that holds to account those who systematically violate human rights," Raab said.

The Government has vowed to contest the draft resolution already in circulation and force a vote at the Council. Foreign Minister Dinesh Gunewardene will lead Sri Lanka's delegation to the UNHRC's 46th Session, and address the high level segment of the meeting tomorrow. Bachelet is also due to deliver her oral report on Sri Lanka's progress on a previous UNHRC resolution calling on the government to deliver on justice and reconciliation commitments post-war.

Sri Lanka previously strongly opposed the decision to hold the 46th Session of the UNHRC virtually, joining other states in demanding a postponement.