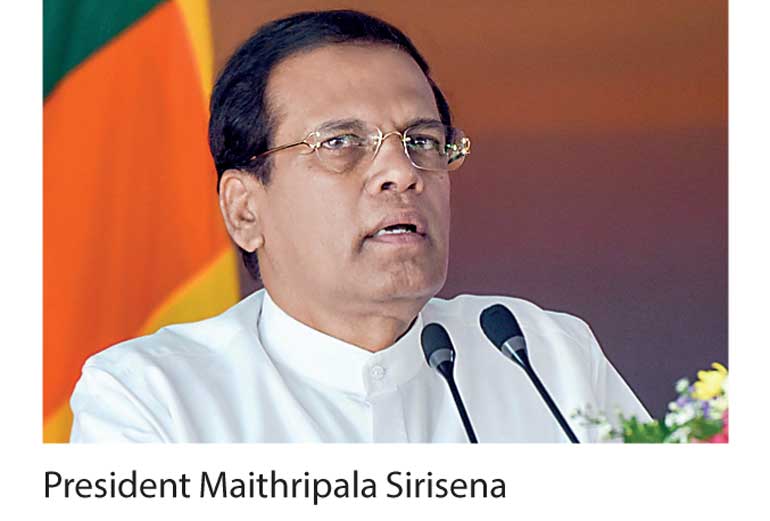 President Maithripala Sirisena, in his capacity as the Minister of National Integration and Reconciliation, yesterday signed a gazette notification to operationalise the Office on Missing Persons, the Ministry of National Integration and Reconciliation revealed.

In a statement, the ministry said: "The Office of the Missing Persons (establishment, administration and discharge of functions) Act No. 14 of 2016 and amended by Act No. 9 of 2017 comes into implementation and operation with effect from 15 September as the President has placed his signature for the Gazette Notification."

"Accordingly, the OMP will be established and its functions, duties and mandate will come into operation with effect from 15 September," the statement read.

This initiative comes one week after the President spoke to family members of the missing.

"The operationalisation of the OMP marks another significant step taken forward in Sri Lanka's path to reconciliation by the Good Governance Government," said Secretary to the Ministry of National Integration and Reconciliation, V. Sivagnanasothy.
President declares 81 more national heroes
President Maithripala Sirisena yesterday declared 81 Sinhalese leaders who were previously labelled as traitors by the British for their role in the 1818 Uva-Wellessa uprising as national heroes.

Forty-nine of these were sentenced to death by the British after they were court martialled for their involvement in the national freedom struggle in 1818 and 32 others were deported to the island of Mauritius for the same reason.

The President made the declaration by a gazette notification this week declaring them war heroes for patriotically fighting for the cause of an independent Sri Lanka.

In December last year, the President declared 19 Sinhala leaders including S. Keppitipola, the late Desave of Ouva who rebelled against the British, as heroes.