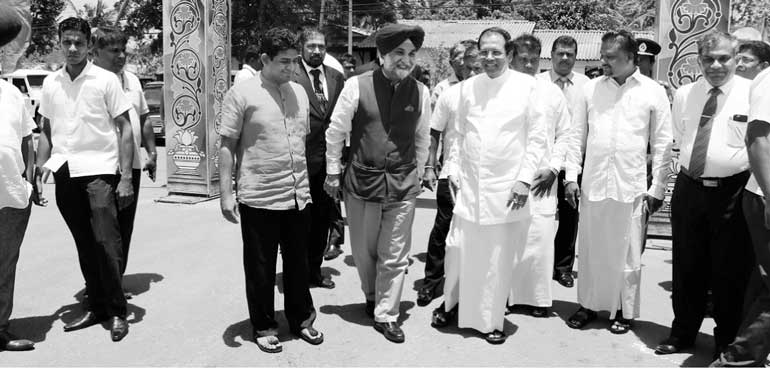 President Maithripala Sirisena recently laid the foundation stone for a new trilingual national school in Kaduruwela in Polonnaruwa District along with High Commissioner of India Taranjit Singh Sandhu in a special ceremony in Polonnaruwa.

State Minister of Foreign Affairs Vasantha Senanayaka and other senior officials from Government of Sri Lanka attended the ceremony.


The trilingual national school is one of the key projects prioritised in close consultation with President Maithripala Sirisena under the 'Pibidemu Polonnaruwa' i.e. 'Awakening Polonnaruwa' District development program.

The school would be constructed using a grant of Rs. 300 m from the Government of India. The school would provide opportunities to Sinhala, Tamil and Muslim students to learn in a multi-ethnic and multi-cultural environment.

This project is in continuation of Government of India's efforts to assist Government of Sri Lanka in the field of education including renovation of schools, provision of IT and scientific laboratory equipment to schools, organising English language and other training programs, apart from granting scholarships to Sri Lankan students to pursue their studies in Sri Lanka and in India.