Contradicts Dayasiri, says SLFP members had not discussed seeking SC clarification on President's term
SLFP members not yet notified of official decision
But concedes President has power to seek SC views if he wishes
Reiterates five years could be till June 2020


Presenting a contradictory view, the Sri Lanka Freedom Party (SLFP) Youth Front President MP Shantha Bandara yesterday said President Maithripala Sirisena had not taken a decision to seek the opinion of the Supreme Court on the length of his term and that this had not been officially communicated to the party.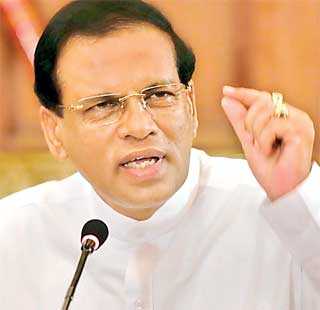 President Maithripala Sirisena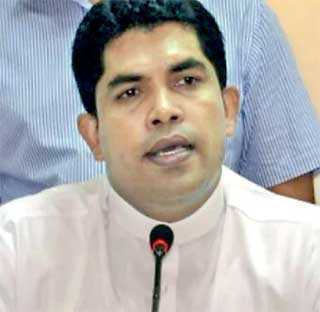 MP Shantha Bandara
However, earlier this week SLFP General Secretary Dayasiri Jayasekara said at a news conference that discussions are underway among members of the party on whether to seek the Supreme Court's advice on the duration of President Sirisena's term. "An official discussion was not carried among members of the party. However, the President does have the power to seek the Supreme Court's opinion on the length of his term. Whether to do so is a determination only he can make," Bandara told reporters at SLFP headquarters.

He said the majority of SLFP members were expecting the President to serve his full term as a democratically elected President.

Bandara said that according to the Constitution, only once the Speaker has granted approval does a Bill passed by Parliament become law. Accordingly, the Speaker has signed the 19th Amendment to the Constitution on 22 June 2015. "Therefore, it is effective from that day onwards. According to this understanding it is only five years from 21 July 2015 that a Presidential election can be held."

He noted President Sirisena was the only Executive President who agreed to give up power voluntarily, and therefore he had shown that he was not after power or authority.

Bandara said even though the United National Party (UNP) had taken initial steps to reduce the power of the Executive Presidency in 2015 they were unable to find a sufficient number of MPs to pass the Bill by themselves. "It was the President who helped the UNP to find sufficient numbers to pass the 19th Amendment."

He also said the President had expressed his support to abolish the Executive Presidency. However, Bandara pointed out that the 13th Amendment to the Constitution should also be abolished along with the Executive Presidency.

The Sri Lanka Podujana Peramuna (SLPP) had criticised the decision to seek the opinion of the Supreme Court on the length of President Maithripala's term in office. SLPP Chairman Prof. G.L. Peiris said that he will challenge any effort to seek a second clarification, as in his view it was a ploy to delay elections, which the SLPP would not support.