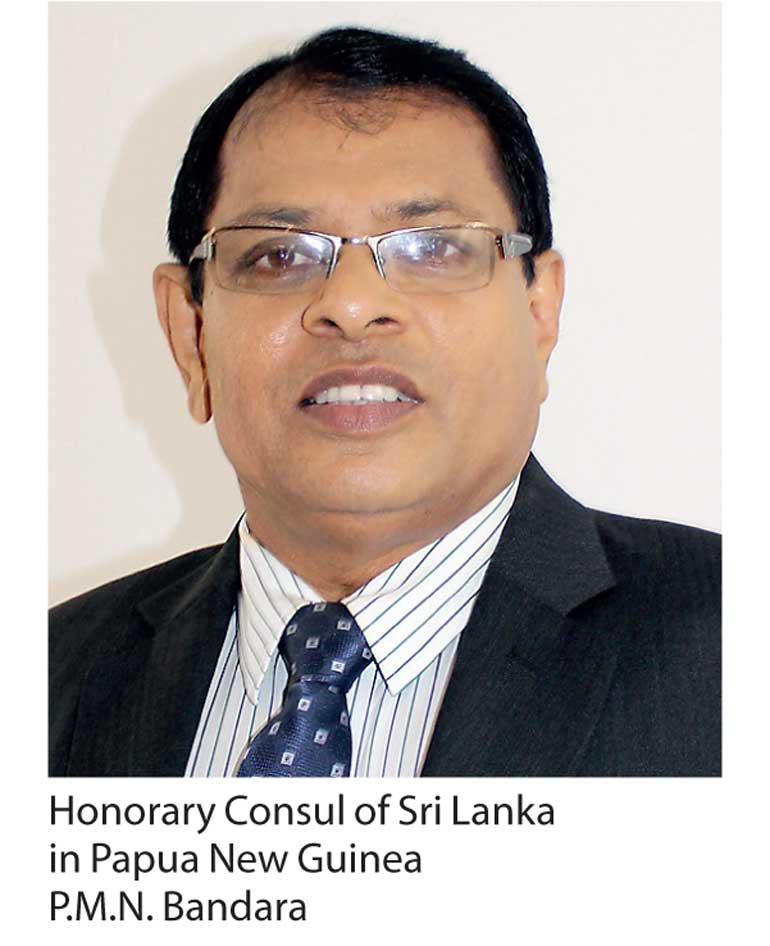 P.M.N. Bandara has been appointed as the Honorary Consul of Sri Lanka in Papua New Guinea by the Government of Sri Lanka with the concurrence of Papua New Guinea Government.

P.M.N. Bandara is a Senior Lecturer in Accounting and the Head of Accounting Division of the University of Papua New Guinea. He has been serving in PNG for 16 years as an academic.

He holds Master of Business Administration from Post Graduate Institute of Management of Sri Jayewardenepura University, Bachelors degree from the same university and a Licentiate of Institute of Chartered Accountants of Sri Lanka, member of Association of Accounting Technicians of Sri Lanka. He is a member of Certified Practicing Accountants of PNG (CPA PNG) and Chartered Institute of Public Finance and Accountancy (CIPFA) UK. He is also a council member of CPA PNG.

Bandara has written 10 textbooks in business studies, accounting and economics for secondary schools, universities and other tertiary institutions. He is a member of governing councils and academic boards of tertiary educational institutions in PNG. He has contributed immensely accounting education in PNG in recent years.

P.M.N. Bandara received Member of Logohu (ML) award from the Governor General Grand Chief Sir Bob Dadae at the investiture ceremony held at the Government House recently. He has been awarded Member of Logohu for his contribution to higher education particularly accounting profession and accounting education in PNG during the last 16 years.

He serves as the President of Sri Lanka-Papua New Guinea Friendship Foundation.