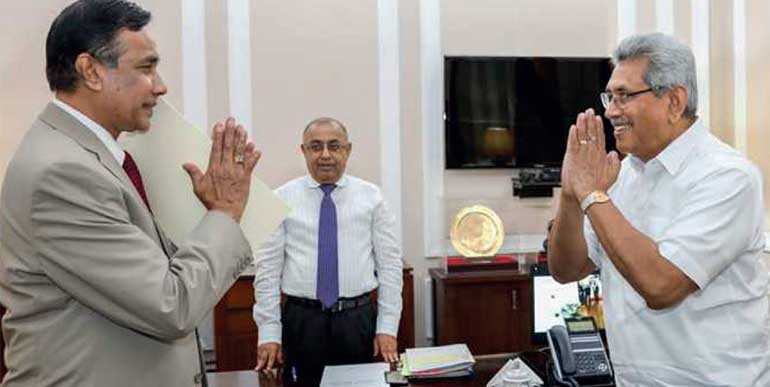 Former Commander of the Sri Lanka Air Force Roshan Goonetileke has been appointed as the Governor of the Western Province.

Goonetileke took oaths in his new post before President Gotabaya Rajapaksa earlier today.

He succeeded Seetha Arambepola who resigned last week after being included in the National List.

Goonethileke took over the helm of the Air Force in June 2006. After the end of the war in 2009 he was promoted to the rank of Air Chief Marshal by former President Mahinda Rajapaksa.

In September 2019, former President Maithripala Sirisena promoted him to the honorary rank of Marshal of the Sri Lanka Air Force.

Goonathileke has also held the positions of Chairman of the Civil Aviation Authority and Chief of Defence Staff.