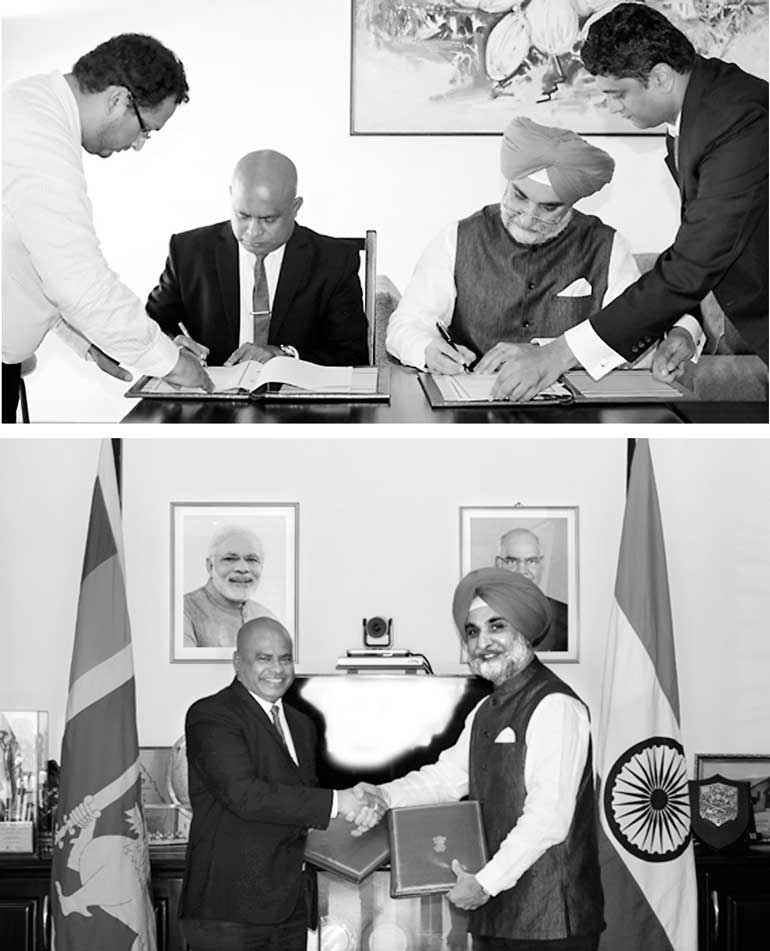 India and Sri Lanka have signed a Memorandum of Understanding (MoU), to renovate Saraswathy College, Pusselawa located in Kandy District of Sri Lanka.

The MoU was signed by High Commissioner of India to Sri Lanka Taranjit Singh Sandhu and Ministry of Education Secretary Sunil Hettiarachchi at an event held at the High Commission of India, Colombo, with the participation of senior officials of the Government of Sri Lanka.

The renovation of the college will be done using a grant of SLR 96 million from the Government of India. The project includes construction of a new building to accommodate science labs, lecture halls and teachers' quarters; repair and renovation of existing buildings including parapet and retaining walls; provision of office and ICT equipment, furniture, etc as well as full renovation of the school playground.

This project is in continuation of the Government of India's efforts to assist and cooperate with the Government of Sri Lanka in the field of education including renovation of schools, provision of IT and scientific laboratory equipment to schools, organising English language and other training programs, apart from granting scholarships to Sri Lankan students to pursue their studies in Sri Lanka and in India.