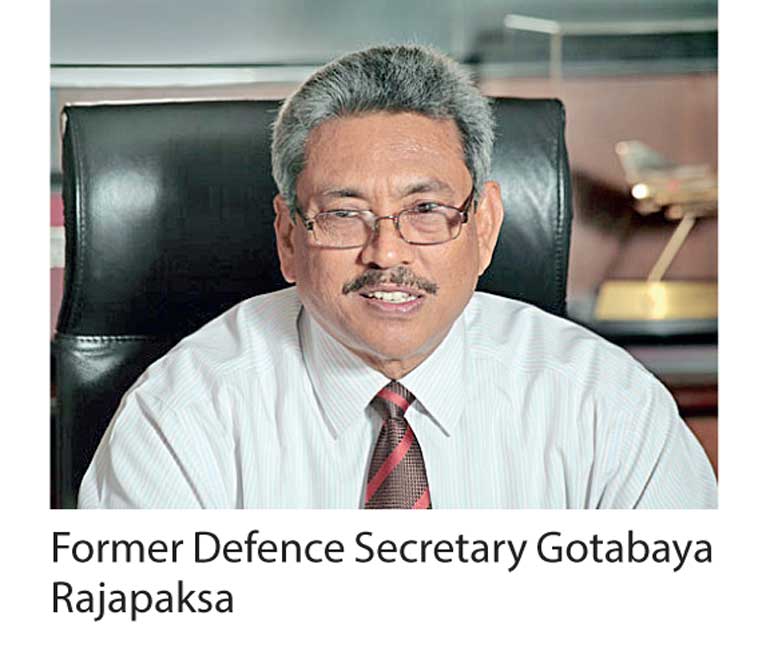 By S.S. Selvanayagam

The Court of Appeal yesterday re-fixed for support the revision application filed by former Defence Secretary Gotabaya Rajapaksa on 22 March.

The bench comprised justices P. Padman Surasena (CA President) and Shiran Gooneratne.

Rajapaksa filed the revision application within the Court of Appeal over the High Court's rejection of his application seeking to acquit and release him from the Avant Garde case. He cited the Bribery Commission Director General as the complainant-respondent and Sujatha Damayanthi Jayaratne, Piyasiri Fernando, Banda Fernando Egodawela, Somathilake Dissanayake, Nissanka Yapa Senadhipathy, Kumarasiri Kolambage and Jayantha Perera as accused-respondents.

He states that the Director General of the Bribery Commission instituted proceedings at the Colombo Magistrate's Court.

He says on the first opportunity available, his counsel moved court to raise a preliminary objection on the maintainability of the action wherein it was contended that the complainant had failed to satisfy a mandatory prerequisite, namely a written sanction of the Commission.

He said that the Magistrate on 17 November 2017 overruled the preliminary objections and moved to read the charges and ordered the suspects to record their plea for the charges which were read out in open court.

Being aggrieved by the said orders of the magistrate, he filed an application in the Colombo High Court for revisionary jurisdiction.

The High Court judge on 2 February 2018 in his order refused to issue notices and dismissed the petition.

Being aggrieved with this order, he has now filed a revision application in the Court of Appeal seeking to stay the proceedings in the Magistrate's Court until the final determination of this petition and to revise or set aside the orders of the High Court and allow him to revise the Magistrate's Court's orders.