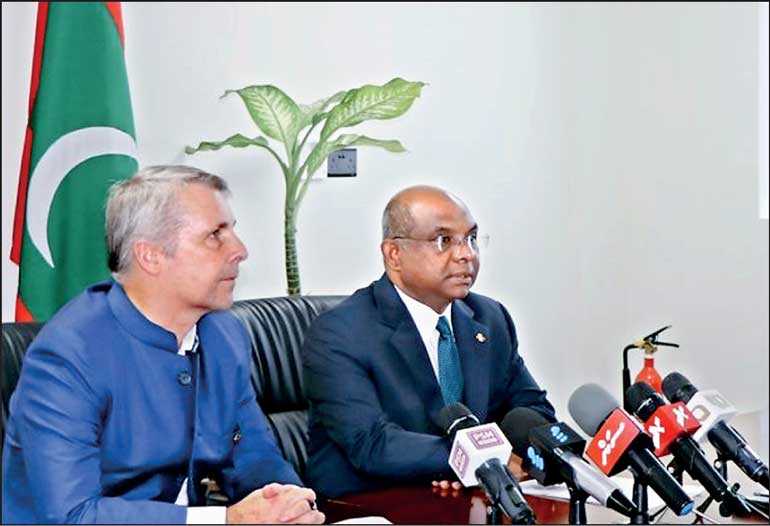 ---
Organised by the Embassy of the Federal Republic of Germany to the Maldives together with the Ministry of Foreign Affairs, Germany is set to be the first Schengen State to operate a permanent visa application centre in the Maldives.

This will allow Maldivian residents to apply for a Schengen visa for Germany directly in the Maldives without visiting the visa application centre in Colombo, Sri Lanka which is the procedure that is currently required. The official opening of the centre is scheduled to take place on 2 March 2020.

Apart from the permanent visa application centre, a mobile visa clinic will also be opened from 3 to 5 February in order to facilitate the visa procedure for Maldivian residents planning to participate in the ITB Berlin.

German Ambassador to Sri Lanka and the Maldives Joern Rohde stated that the opening of a new visa application centre is a clear indication of the close bilateral ties between Germany and the Maldives and that Germany is seeking to further intensifying the relations between the two countries especially by facilitating, trade, business and tourism.

For further information, please visit the VFS website https://visa.vfsglobal.com/lka/en/deu/.

VFS Global acts as the official partner of the Embassy of the Federal Republic of Germany managing the administrative and non-judgmental tasks related to visa.