By Skandha Gunasekara

The Government Medical Officers Association (GMOA) will engage in an all-island token strike from 8.00 a.m. today in protest of the Sri Lanka-Singapore Free Trade Agreement (FTA), demanding that President Maithripala Sirisena stops the ratification of the FTA.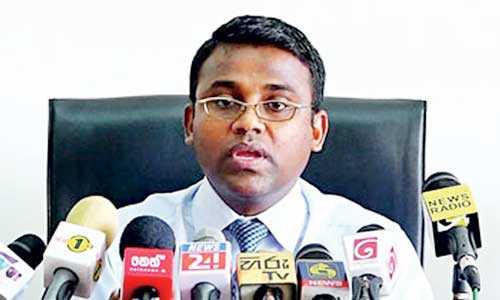 GMOA media spokesman Dr. Samantha Ananda told the Daily FT that the Government had entered into the FTA in a secretive manner without informing or consulting the relevant stakeholders.

"The FTA was signed by the Government in an extremely secretive manner. None of the stakeholders, or even the Parliament, was informed of the details of the FTA with Singapore. In fact, the FTA was published months after the Government signed the agreement. There are many issues in the FTA that are detrimental to Sri Lanka and its service sector."

Elaborating on the matter, Dr. Ananda said that this agreement was the first in the country's history where the local job market was freely opened to a foreign nation.

"Usually when a decision of such magnitude, to open the service sector to another country, is taken, all relevant parties are consulted and broad discussions are held, but this Government failed to do so."

He went on to say that while the FTA allowed any Singaporean citizen or Permanent Resident to enter the Lankan job market freely, a Sri Lanka seeking a job in the Singaporean service sector would be compelled to pass Singaporean examinations and receive accreditation.

"Apart from having to go through rigorous examination and an accreditation process for Lankans to enter their job market, the entirety of Sri Lanka's land mass and territorial sea area is freely open to Singapore. However, in contrast, Sri Lankans will only be allowed access to non-state land in Singapore- a country where 90% of the land is owned by the state. We don't see Sri Lanka benefiting from this FTA," Dr. Ananda charged.

He then alleged that Sri Lanka would become the Meethotamulla of the world due to the lack of Sri Lanka having proper Anti-Dumping laws.

In addition to cancelling the ratification of the FTA so that relevant stakeholders could be consulted to make necessary amendments, the GMOA also demands that a National Trade Policy be established.

"The ETCA negotiations are ongoing. We demand that these negotiations be stopped until a National Trade Policy is established," Dr. Ananda said.

Furthermore, the GMOA also called on the Government to set up a mechanism where past FTAs, such as the Indo-Lanka FTA and the FTA with Pakistan, could be reviewed.

"Even the previous FTAs we have agreed to are hurting our country's economy and they must be reviewed and amended to benefit Sri Lanka," he said.