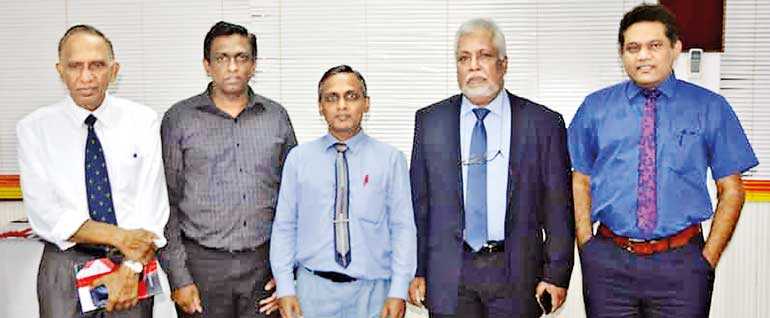 From left: Emeritus Professor Indralal De Silva Director – Regional Centre for Strategic Studies, Suchira Suranga – IPPF SARO, Sri Lanka College of Obstetricians and Gynaecologists former President Dr. Lakshmen Senanayake, University of Colombo former Vice Chancellor Prof. Lakshman Dissanayake and Consultant Venereologist Dr. Ajith Karawita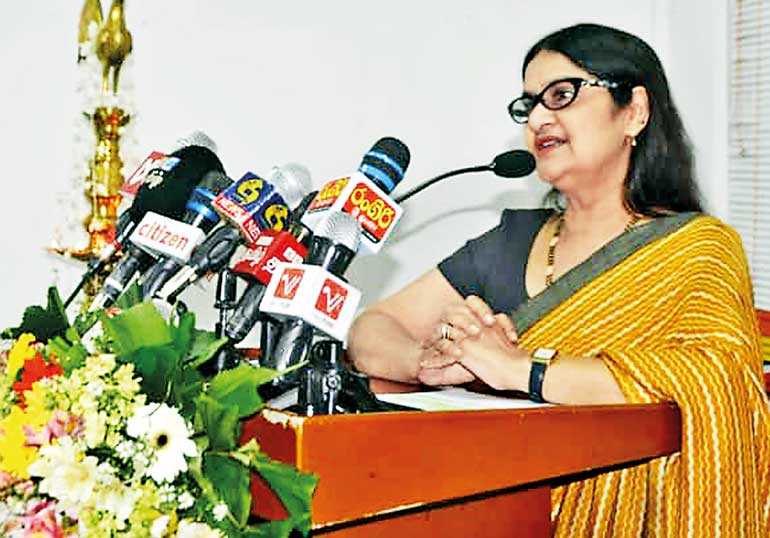 FPA Sri Lanka Executive Director Thushara Agus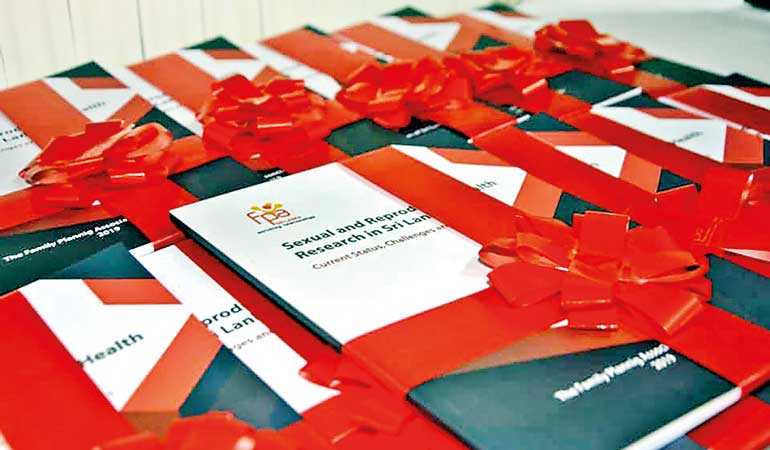 The launch of the FPA Sri Lanka book 'Sexual and Reproductive Health Research in Sri Lanka: Current Status, Challenges and Directions (2010-2019)'
---
Says key publication titled 'Sexual and Reproductive Health Research in Sri Lanka: Current Status, Challenges and Directions' an eye-opener to innovative and challenging path of sexual and reproductive health in Sri Lanka
The Family Planning Association of Sri Lanka (FPA Sri Lanka), the foremost Sri Lankan non-governmental organisation which deals with issues concerning family planning, sexual and reproductive health and welfare in the country, launched a book titled 'Sexual and Reproductive Health Research in Sri Lanka: Current Status, Challenges and Directions (2010-2019)' on 13 December at the FPA Sri Lanka Auditorium.

This is a milestone publication for FPA Sri Lanka, a prominent member of the International Planned Parenthood Federation (IPPF) in South Asia as it has been a long-term institutional objective. It includes selected landmark abstracts presented and published by FPA Sri Lanka in national and international journals and conferences for the period 2010-2019. In addition, it also compiles several review articles by proficient authors with competence and experience in multifarious subject areas such as sexual and reproductive health, demography and sociology. A focus on data and evidence is particularly useful as it helps fill a void besides giving a much-needed fillip to evidence-based programming and service delivery.

Overall, the publication demonstrates that sexual and reproductive health requires an intersectional lens as it intertwines closely with gender, ethnicity, religion and sexuality.

"FPA Sri Lanka, as the premier non-governmental organisation which focuses on working for sexual and reproductive health and rights considers the management of strategic data as one of its key duties. To this end, our monitoring and evaluation division constantly collects, collates and disseminates related data to inform in-country SRHR programs from the design to implementation stages. We take great pleasure in presenting this collection of research studies carried out by eminent professionals on multiple components within the spectrum of sexual and reproductive health," stated FPA Sri Lanka Executive Director Thushara Ranasinghe Agus.

University of Colombo former Vice Chancellor Prof. Lakshman Dissanayake attended the event as the keynote speaker, where he highlighted the current status, challenges and directions of sexual and reproductive health research in Sri Lanka. "In the local context, these issues and discussions have always been considered sensitive due to legal implications or susceptibility specifically surrounding the areas of prevention of unsafe abortion, sexual and reproductive health, sexual and gender-based violence and sexually transmitted infections and HIV in Sri Lanka, making the awareness around these issues remote for the general masses. This is why the role of FPA Sri Lanka becomes irrevocably intensive and important. Through a publication of this nature, the masses are handed with qualitative and quantitative information on these pivotal subject matters," stated Prof. Dissanayake.

"For example, Sri Lankan legislation allows the termination of pregnancy only to save the life of the mother. However, Medical Termination of Pregnancy (MTP) is hardly performed in contemporary Sri Lanka, which leads to many women opting for induced prevention of unsafe abortions that are technically illegal. This paves the way for many other accompanying issues such as the unsolicited use of the drugs, internal organ damage, etc. This is essentially why an informed dialogue on these areas is important. This necessity is not limited to prevention of unsafe abortion but also in the areas of family planning, gender-based violence and sexually transmitted diseases. Each is met with a series of misconceptions, myths and misjudgements," he added.

The event was also attended by Guest Speakers Emeritus Professor Indralal De Silva - Director of Regional Centre for Strategic Studies; Dr. Lakshmen Senanayake - Former President of the Sri Lanka College of Obstetricians and Gynaecologists and Dr. Ajith Karawita - Consultant Venereologist. The guest speakers covered a range of themes including Gender-based Violence and Sexual Health, Prevention of Unsafe Abortion, Contraception, Youth in Sri Lanka and Current Status and Gaps and Future Directions of HIV/STI in Sri Lanka.

The key themes covered through the publication include the Prevention of Unsafe Abortion, Sexual and Reproductive Health, Sexual and Gender-based Violence and Sexually Transmitted Infections and HIV in Sri Lanka.

Besides marking the 25th anniversary of the International Conference on Population and Development (ICPD) this year, the publication also assesses the important features of ICPD, offering a profound analysis of the present status of sexual and reproductive health in Sri Lanka by contemplating its challenges and future direction.