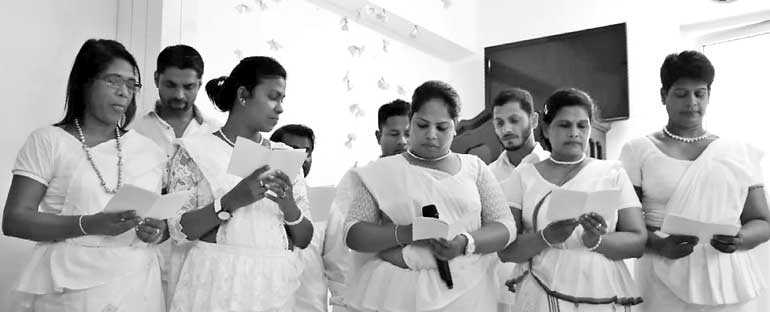 The Embassy of Sri Lanka in Israel, in collaboration with the Sri Lankan community residing in Israel, celebrated Poson on 30 June on the Embassy premises.

Jayasiripura Jinananda Thero of Sri Gangaramaya, Karanekamulla, Bemmulla, Sri Lanka, attended the Poson program and invoked blessings on Sri Lanka, its citizens and the Sri Lankan community in Israel. The program included Buddha Pooja, Dhamma sermons, Bhakthi Gee and almsgiving.

The members of the Sri Lankan community residing in Tel Aviv and Jerusalem sang Bhakthi Gee, which created a Poson atmosphere.

The Embassy premises were decorated with Buddhist flags and other decorations by the Embassy staff.The program concluded with a dansala organised by the Embassy staff and the community. Traditional lunch was served for the participants.