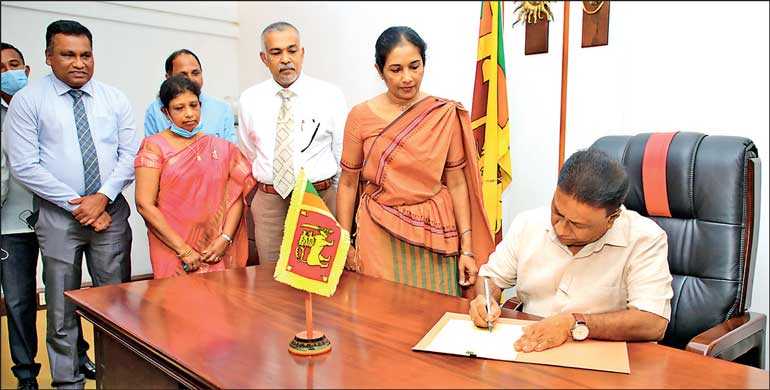 Power Minister Dullas Alahapperuma
---
Newly appointed Power Minister Dullas Alahapperuma yesterday assured that the Government would take measures to introduce long-lasting solutions for the power sector, while insisting on structural improvement to loss-making institutions under the purview of the Ministry.

He made these remarks after assuming duties at the Ministry yesterday.

The Minister pointed out that the Ceylon Electricity Board (CEB) incurs a daily loss of Rs. 250 million, which needs to come to an end. "These are all taxpayers' money. We need to overcome this challenge systematically, and I will give leadership to this endeavour in reviving these economically vital institutions," he added.

Alahapperuma also noted that President Gotabaya Rajapaksa and Prime Minister Mahinda Rajapaksa has entrusted him with a major task in shaping up the economy with new areas in the power sector.

He said fresh plans will be drawn up to improve the power sector as well as to safeguard consumers.