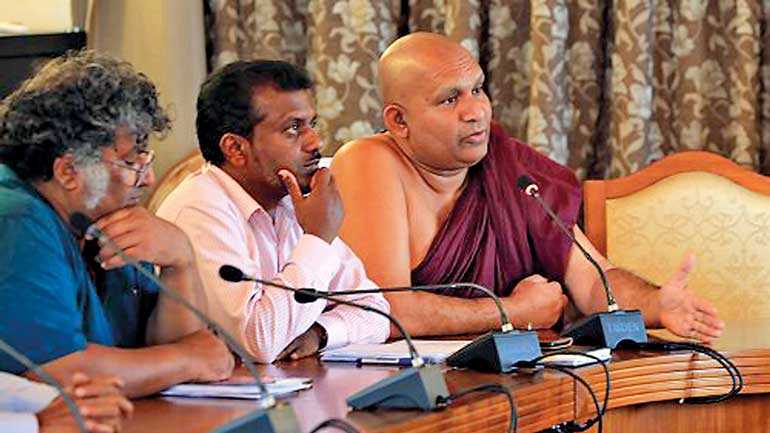 Leading civil society organisations in Sri Lanka have urged the Speaker of the Parliament to ensure that the Parliamentary Select Committee (PSC) probing the Easter Sunday attacks continues to function without any hindrance.
Heads of several civil society organisations made this request when they met Speaker Karu Jayasuriya yesterday, at the Speaker's official residence.

At the meeting, the representatives of the civic groups requested the Speaker to ensure the uninterrupted continuation of the proceedings of the Parliamentary Select Committee appointed to inquire into the terrorist attacks on 21 April, and report to Parliament without any undue influence.

A representative, commending the security forces returning the situation in the country to normalcy within a short time after the attacks, said it is important that the PSC continues to function, since these types of events cannot be prevented from occurring in future if the root causes are not identified, and subsequent measures are not taken.

Responding to the request, the Speaker said views expressed by several parties regarding the PSC are expected to be considered at the upcoming party leaders' meeting, and he would put forward the group's suggestions to the meeting as well.

President Maithripala Sirisena has said that he would not cooperate with the parliamentary probe, and would not allow defence or Police officials to testify before the PSC.

Evidence before the Parliamentary Select Committee, which is open to the media, has not been favourable to the President, after the testimonies of former top security officials suggested that the President, who is Minister of Defence as well as Law and Order, failed to take action on advance warnings of the attacks.