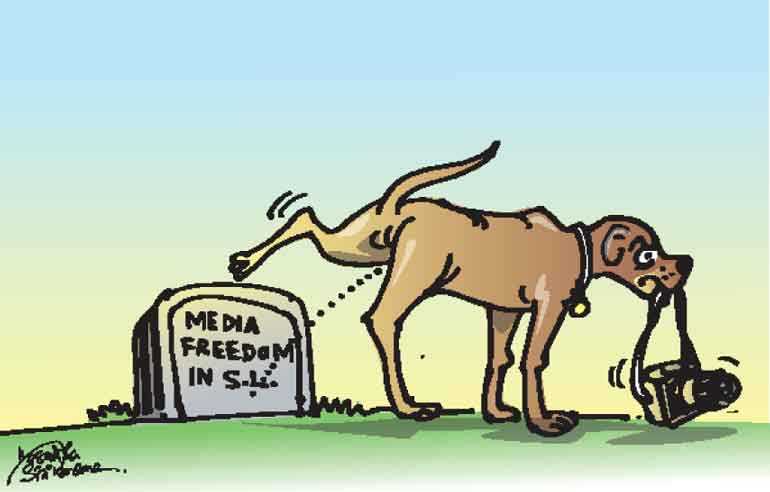 Centre for Journalism and Education (CJE) strongly condemns former OIC of the Police Narcotics Bureau (PNB) Neomal Rangajeewa attempting to assault photojournalist Akila Jayawardana, at the Colombo High Court premises. Rangajeewa is a defendant of a case, which alleges his involvement in the killing of inmates at Welikada prison in 2012. Jayawardana, who was on the high court premises to cover another court case, clicked a photo of Rangajeewa's arrival. An irate Rangajeewa grabbed Jayawardana by the collar and took him to the police post established at the Colombo High Court.

Jayawardana had lodged a complaint saying that Rangajeewa attempted to assault him at the police post and that Rangajeewa tried to take memory chips containing his photos. Taking photos of parties involved in important cases, at the court premises, is a standard practice in journalism and Rangajeewa, who also gives evidence at the Presidential Commission of Inquiry (PCoI) on political victimisation during the previous government, at BMICH hobnobs freely with journalists after PCoI sessions and photos showing his arrival at the PCoI, which have been widely circulated throughout media.

Therefore, Jayawardana taking a photo of Rangajeewa doesn't affect the personal security of the former OIC of the Police Narcotics Bureau. Relevant officials must immediately investigate Jayawardana's complaint and take steps against Rangajeewa, lest this sets a bad precedent and embolden others like him.

The Centre for Journalism and Education is dedicated to the development of journalism in Sri Lanka. A non-partisan and non-profit organisation, its aim is to create an ethical, innovative and sustainable journalistic practice across the island, because 'good journalism leads to healthier societies'.