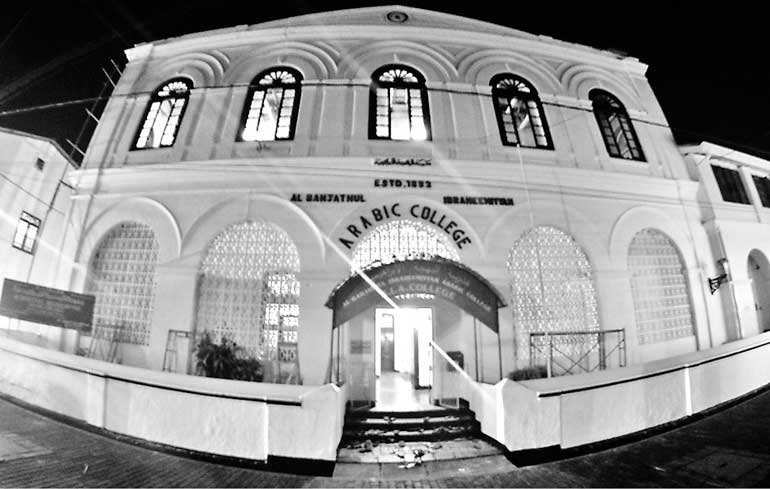 Al Bahajathul Ibraheemiyyah Arabic College Fort Galle established in 1892, one of the oldest Islamic Arabic institutions in Sri Lanka which is world renowned, celebrates its 125 years of existence this year.

The BIA College was founded by Marhooma O.L.M. Macan Markar and had its beginnings at the Galle Fort Zaviya. As a devoted Mureeda of the Shazuliya Order, she realised the urgent need for an institution of higher Islamic learning to cater to the needs of the local Muslim scholars, so that they could enlighten the Muslim community in their Islamic devotions, after their graduation. She spent her valuable time and her wealth to the college to see it grow and mature to a formidable centre of Islamic learning.

The Muslim community is deeply indebted to the family of Macan Markar for continuing to uphold the best tradition and good intentions of the founder of the college despite various obstacles that arose from time to time.

The BIA College over the period of 125 years has produced many scholars in the field of Islamic Studies who have successfully served the country and Islam as 'Ulemas', 'Katheebs', 'Arabic Orators', 'Principals of Arabic Colleges', 'Khaleefas', Lecturers, etc. The contribution of the college towards the advancement of Islamic Studies in Sri Lanka is phenomenal and notable for special mention. The administration of the BIA College following the demise of Marhooma O.L.M. Macan Markar became the responsibility of successive generations of members of the Macan Markar family who became the Trustees of this prestigious Islamic educational institution.

This year the BIA College felicitate and congratulate the nine 'Bahjis' who will receive the meritorious Certificates of Honour and join the illustrious band of over 400 Bahjis who have passed out from this great institution.

A special feature of this year's celebrations and the convocation to follow will be the presence of Sheikh Mohamed Abdulla Al Fassy bin Sheikh Ajward Abdulla Al Fassy Sheik Ush Sujjadah as Chief Guest for the occasion. Governor of the Southern Province Hemakumara Nanayakkara will grace the occasion as the Guest of Honour. The program will commence at 4 p.m. at the premises of the BIA College, Fort Galle.