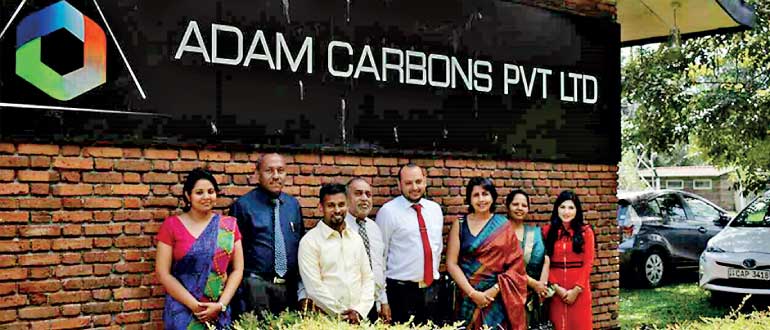 Adam Carbons Ltd. (formerly Bieco Link Carbons Ltd.) one of Sri Lanka's premier manufacturers and exporters of high quality steam processed coconut shell based activated carbon, has increased its production capacity to serve its expanding customer base and improved global demand.

The commissioning of the new expansion was graced and honored by the presence and the participation of distinguished representatives of DFCC Bank PLC, Adam Capital PLC Chairman A.M. Pasqual, Directors Dr. Ali Asger Shabbir Gulamhusein, Danushya Mediwake Gulamhusein, D.P. Galabodage and senior management and staff of the Adam Carbons Ltd.

Adam Carbons (presently exports to globally reputed buyers worldwide including markets such as Sweden, Taiwan, South Korea, Thailand and U.S.A.).

The company, once Sri Lanka's second biggest exporter of activated carbon has seen its fortunes revived since Adam Investments PLC became the majority shareholder of its parent company Adam Capital PLC in November 2014. At present, Adam Carbons is a highly sought out producer of full spectrum coconut shell activated carbon and continues to grow to consolidate its position as a prominent industry in the North-Western Province providing employment and earning vital foreign exchange for Sri Lanka.

The Adam Carbons manufacturing plant is located in Giriulla, 65 km from Colombo, in the North-Western Province, and at the southern end of the coconut triangle. The manufacturing plant consists of both vertical and rotary kiln technology. These facilities together with the company's other proprietary technologies make the Adam Carbons Factory unique. It is one of the few plants in the world with the ability to manufacture steam activated coconut shell carbon with a full range pore structure.

Adam Carbons manufactures activated carbon using a 100% environmentally friendly process, leaving a net zero carbon neutral footprint. The green production process of the Adam Carbons factory uses recycled waste and renewable biomass energy generated by the factories own production processes which eliminates pollution whilst producing steamed activated coconut shell carbon of the highest quality.

Adam Carbons prides itself on being one of the few companies in the world which exclusively produces the full range of activated carbon from coconut shell charcoal sourced only from Sri Lanka. Pure Sri Lankan coconut shell activated carbon has long held the global reputation of being the highest quality of coconut shell activated carbon due to the natural hardness and thickness of coconut shells grown locally in Sri Lanka and for the low levels of contaminants such as sulfur and arsenic found in Sri Lankan coconut shells. These distinctive natural features have ensured that Sri Lankan coconut shell activated carbon remains in high global demand and is the preferred choice of carbon users worldwide.

Demand for coconut shell based activated carbon is rapidly growing globally due to its distinctive quality as a better performing carbon, unlike activated carbon produced from other raw materials such as coal and wood. Coconut shell based activated carbon is the least dusty compared to other activated carbons and has the highest hardness which makes it the ideal carbon for all liquid and gas purification applications, gold and other precious metal recovery applications in the mining industry.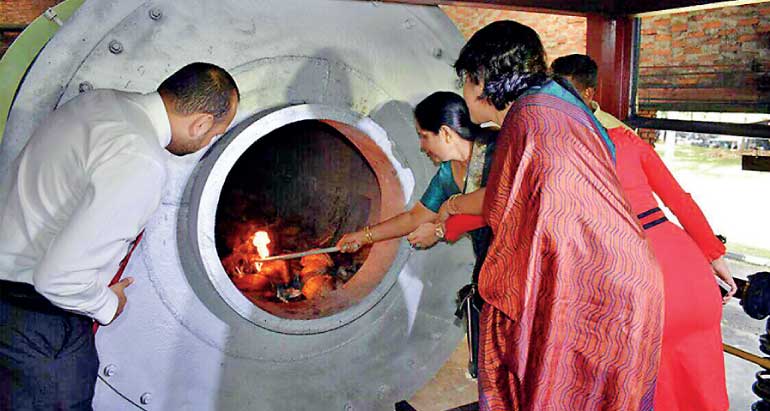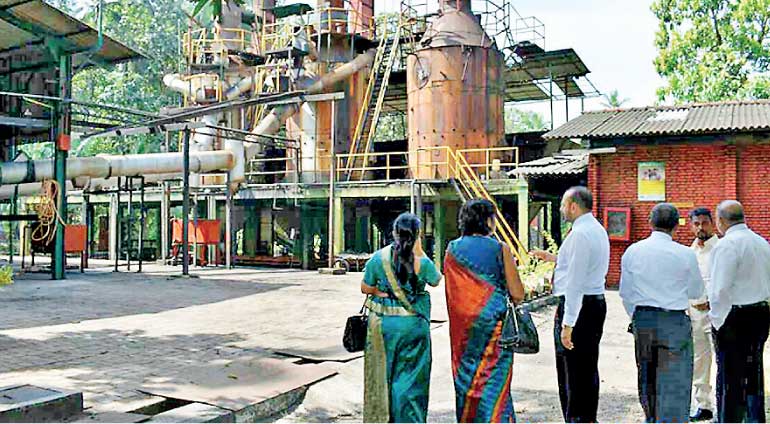 Subsequent to the change in management in November 2014, significant investments were made into the manufacturing and operational facilities of Adam Carbons. Its plant situated in Giriulla has been revamped, now producing superior quality activated carbon specifically focusing on a wide range of value added products.

The plant customises their products to match the requirements of the company's global client base. Adam Carbons forte lies in its ability to manufacture consistently high quality and innovative products with a wide range of applications; additionally, pre-and post-processing systems are available to manufacture special products on request through the company's in-house value addition plant. This has increased the range of products manufactured by the company to include water washed series, acid washed series, chemical impregnation series, gold carbon series, silver impregnated series, silver impregnated acid wash series and a variety of other value added activated carbon products.