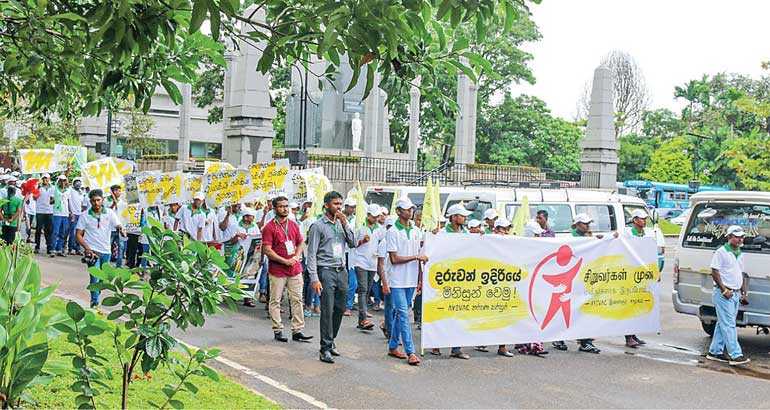 AYAVEC, a collective of seven volunteer youth organisations campaigning against child abuse and for the protection of children's rights, presented a petition consisting of 100,000 signatures to Women and Child Affairs Minister Chandrani Bandara. The petition also consisted of a proposal to fight against child abuse in Sri Lanka. The event, which was held in Battaramulla, was attended by many other dignitaries and also marked the inauguration of AYAVEC.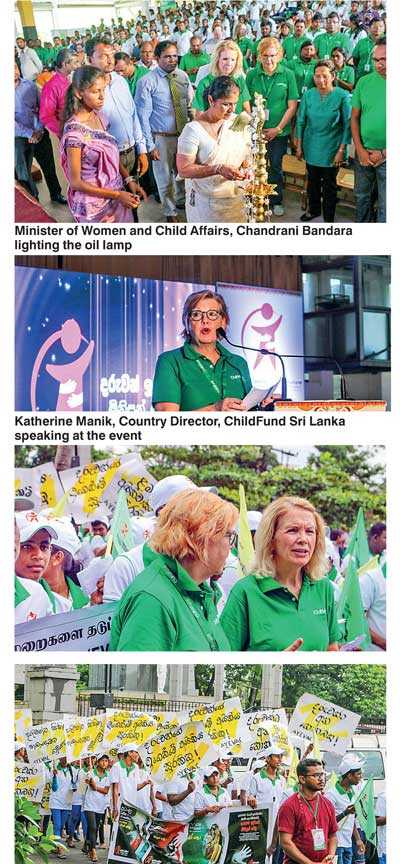 While the event consisted of several important initiatives, its highlight was the effort taken by the organisation to draw attention to the steps outlined for authorities to follow to fight child abuse. The members of AYAVEC carried out an island-wide door to door campaign prior to this event, raising awareness and amassing public support for the cause. The missive, consisting of 100,000 signatures and proposed measures to fight child abuse, was officially presented to the public representatives for the necessary actions.

The organisation launched this campaign under the theme "Be humane towards children", and requested the responsible adults of society to represent and emanate the values of humanity, and to rid themselves of all inhumane qualities.

AYAVEC is backed by the 'Abhimana' organisation at the national level, and upheld by Child Fund Sri Lanka for technical and financial support.

AYAVEC stated that their objective is to push forward with fresh purpose and drive, to prevent all forms of abuse and injustice against children in the country following this inaugural initiative.