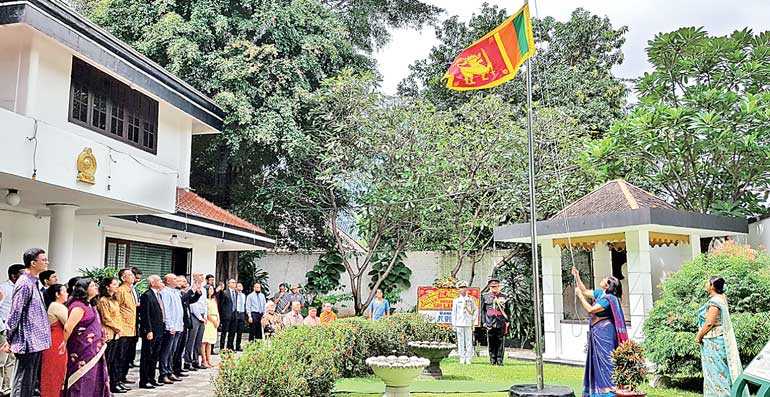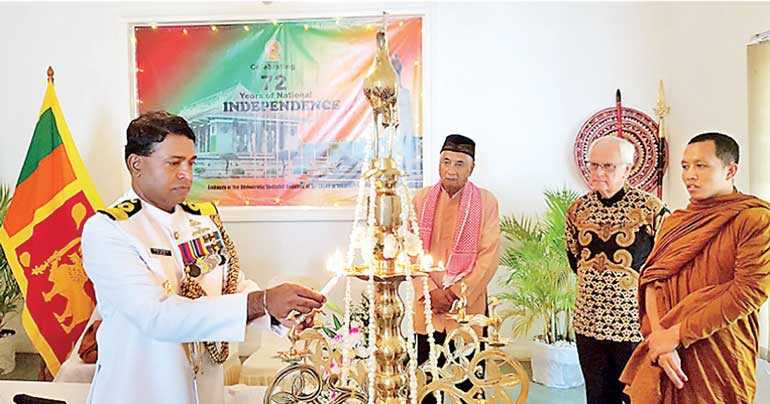 The Embassy of Sri Lanka in Jakarta organised a reception for the Sri Lankan community on 4 February to celebrate the 72nd Anniversary of National Independence Day at the Embassy premises.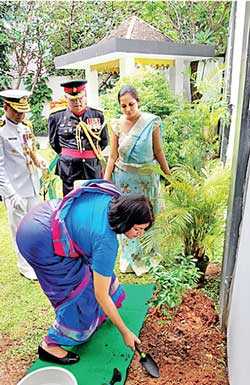 The celebrations commenced with the hoisting of the National Flag by Ambassador of Sri Lanka to Indonesia Yasoja Gunasekara followed by singing of the National Anthem. Thereafter, two minutes' silence was observed to commemorate war heroes and all those who sacrificed their lives on behalf of the Motherland. A tree planting ceremony symbolising the 72nd anniversary of National Independence took place at the Embassy premises thereafter.
The staff of the Embassy and Sri Lankan community participated in multi-faith religious observances which were followed by the lighting of the traditional oil lamp.
National Day messages of President Gotabaya Rajapaksa, Prime Minister Mahinda Rajapaksa, and Minister of Foreign Relations Dinesh Gunawardena were read during the event.
Addressing the gathering, the Ambassador recalled the efforts of Sri Lankan national heroes to gain independence, and invited Sri Lankan nationals and companies in Indonesia to join hands with the Government of Sri Lanka in the important endeavours of taking our country forward into an era of prosperity. At the end, a Sri Lankan lunch was served.