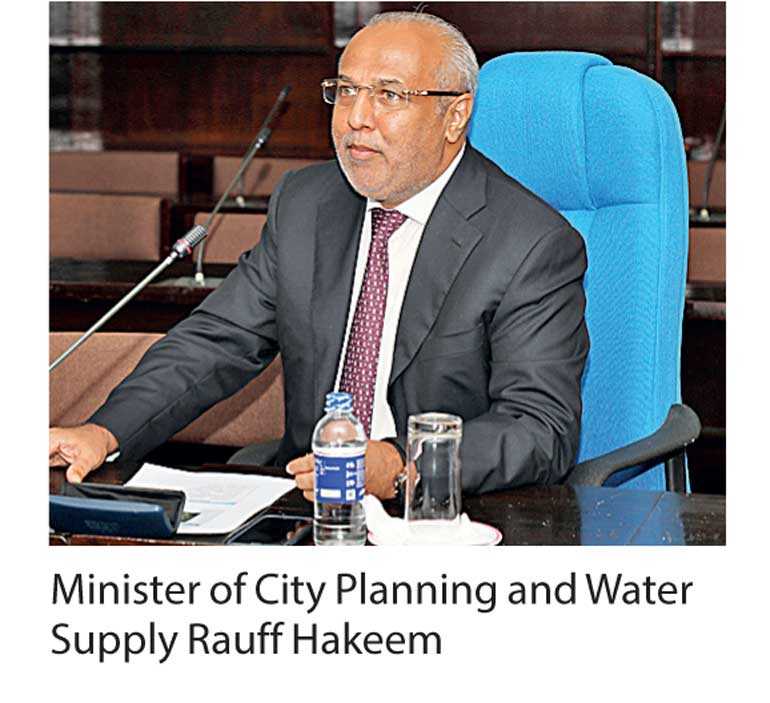 Minister of City Planning and Water Supply Rauff Hakeem said that he expects the assistance and cooperation of the people's representatives of the respective areas which is essential to alleviate misconceptions and inculcate proper understanding in the minds of the people in implementing basic infrastructure facilities.

The Minister made these comments addressing a discussion held at the Parliamentary complex under his chairmanship to explain to people's representatives on the Jayewardenepura, Kotte Sewerage and Waste Water Management Project. This project will be implemented under a Japanese loan assistance amounting to $ 300 million utilising modern Japanese technology and it will be an environment friendly project and the scope of the project will also include plans and mechanisms to alleviate threats of flood in the area.

The Minister said that 222,000 persons will benefit from this project which would cover the areas of Kaduwela, Battaramulla, Rajagiriya, Ethul Kotte, Nugegoda, and Kimbulawela. In addition to this, the project will serve 235 state institutions including the Sri Lanka Parliament Complex, Sethiripaya and Suhurupaya. A land area of 3,000 hectares will be covered by this project.

Further, the daily output of this purification plant will be 40,000 cubic metres of purified water, and the project would protect the purity of the underground water resources of the aforementioned areas. The project will also assist in preserving the purity of water of Diyawanna Oya and the related water springs.