The Volkswagen Beetle Owners' Club formed in 1997 having a membership of over 250, has made arrangements to hold a Beetle Pageant 2019 on Sunday 18 August. The event will bring together a large array of Volkswagen Beetles to this unique display which would comprise the very early imports, being the rare Split Screen Beetles that will be displayed together with the renowned Oval Beetle that won the hearts of many and brought about the fame for VWs in the fifties.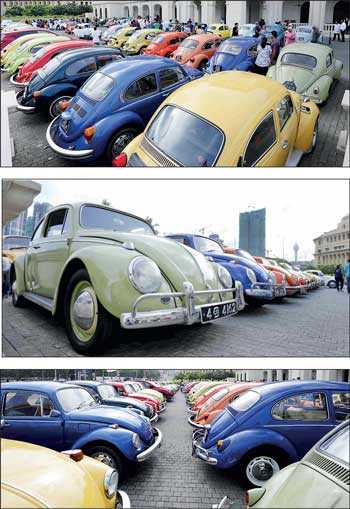 The line-up will also include the next generation Sloping Lamp Beetles which continued to flourish up to the eve of import restrictions and will be followed with the un-rivalled VW1300 models and the much-sought-after 1302 and 1303 Bugs that will add colour to the VW Vans, the Karman Ghias that will be on display at the Excel World located at Darley Road, Colombo 10.

This will be a unique opportunity for the members who would be given a slot to sell any VW spare parts or VW related items at the event, whilst having their Bugs on display, giving it a "swap meet" ambience which is very common at most international motoring events of this nature.

The members will arrive by 9:30 a.m. and the cars will be on display by 10 a.m. for the viewing pleasure of all.

There will also be a demonstration of the general maintenance of the VW Beetle by an expert having over 40 years of experience, in keeping the legend alive.

This will be followed by a fellowship lunch and the awards ceremony.

This is a unique opportunity not to be missed by the lovers of "Beetlemania" and those who want to participate at this event could call Jaliya on 0776294761 to enroll for the event.