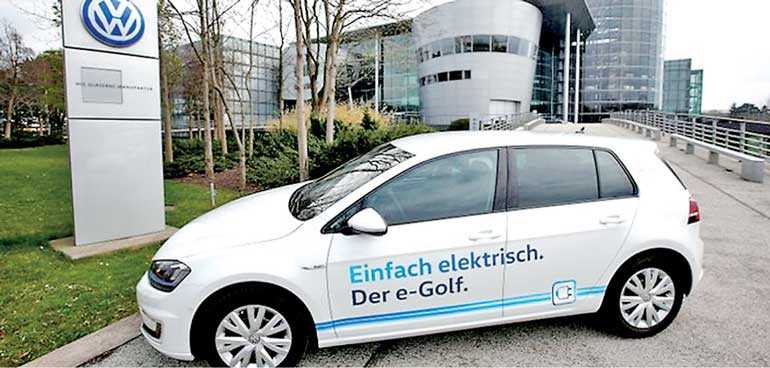 FILE PHOTO: An e-Golf electric car is pictured outside the new

production line of the Transparent Factory of German carmaker Volkswagen in Dresden-REUTERS
FRANKFURT (Reuters): Volkswagen plans to start offering car-sharing services using fully electric vehicles in German cities next year as part of efforts to serve consumers who do not want to buy their own vehicles.

Its offering will compete in its home market with DriveNow and Car2Go, the soon-to-be-merged car-sharing services of BMW and Daimler.

Volkswagen said on Wednesday that the new car-sharing service would be expanded to major cities in Europe, North America and Asia as early as 2020 and focus on core VW brand cars.

VW is seeking to move on from its diesel emissions scandal of 2015, the repercussions of which are still being felt across the German car industry, and focus on greener technologies.

It set up mobility services division Moia in 2016, which focuses on ride-hailing and carpooling, and which will be complemented by the new car-sharing service.