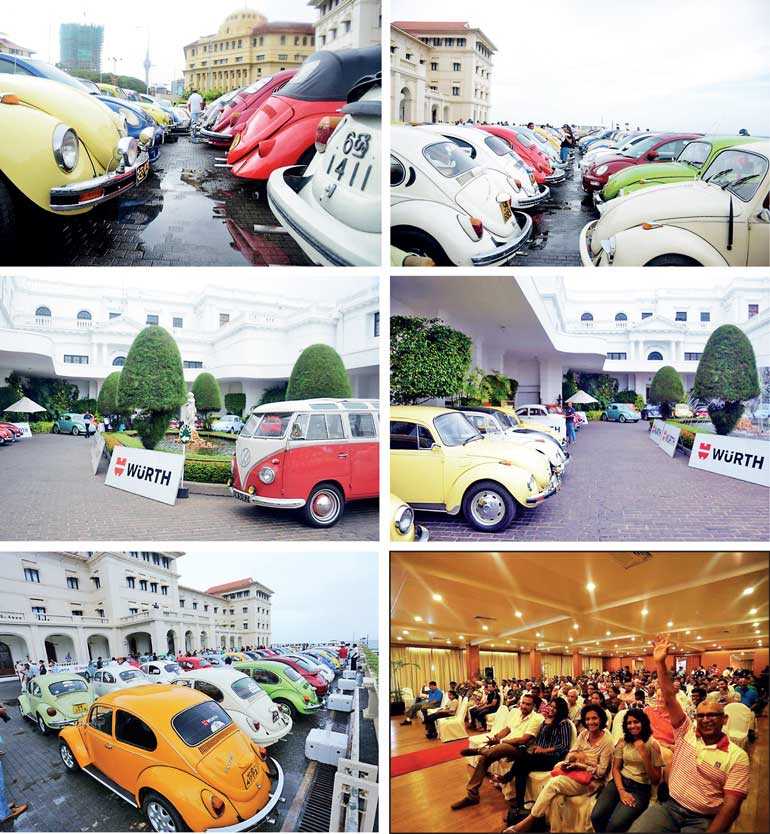 The Volkswagen Beetle Owners' Club have come up with a fun-filled day of activities to celebrate this year's Annual World Volkswagen Day to be held on Sunday 1 July.

This year too, the Heritages will come together to partner this "worldly heritage" event with the Mount Lavinia Hotel and the Galle Face Hotel having sponsored the "start" and the "Grand Finale" of the celebration.Over 100 Volkswagens are expected to participate at this year's celebration.

The Mount Lavinia Hotel has come-up with a "Grand-Finale" which will put together a memorable show for the celebrations. Ralf Vogt, Director Operations F & B will add a special German menu at their famous brunch on Sunday 1 July in keeping to the roots of the "Peoples Car".The event brings about a great sense of passion towards the VW and its unique ownership that has carried on for generations which is evident by the owners who take great pride in attending this annual event.

The Volkswagen Beetle Owners' Club is delighted to note of the support extended by the partners of this event who to come-up with a unique activity each year that brings about a true spirit of the Peoples Car.

The activity will commence from the Galle Face Hotel with the flagging off at 9:30a.m.and would proceed in parade form along the Galle Road to the Mount Lavinia Hotel. The hotel will host the Grand Finale which also includes the awarding of the Club Honour to a personality who has brought fame to VW in Sri Lanka. This year's award would go not to a personality, but to a Family that has a renowned ownership of VW Beetles for more than three generations. The team at the Mount Lavinia Hotel are all abuzzin ensuring that the Beetle would be given its pride of place at the event.

The Club President Peter Jasinghe is grateful to note of the keen interest shown by the members who give their fullest cooperation towards the activities of the Club and ensures that over 100 VW's will participate at this year's celebration in keeping to the resounding success of the "Pride of Ownership" Drive that was held in March from Colombo to the Eden Resort & Spa, Beruwela. All those who are owners of VWs are cordially invited to participate at this event and could contact Malindu on Mobile No075-2744532 to obtain more details.