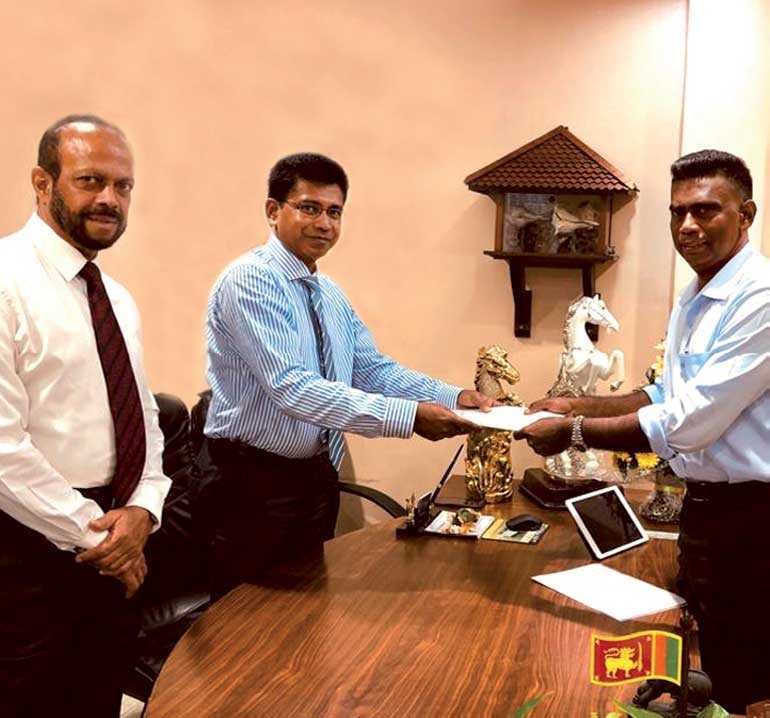 Serendib Finance Limited, a fully owned subsidiary of Commercial Bank of Ceylon PLC, has launched a leasing promotion with Wasana Trading Ltd., a leading importer of vehicles from Japan.

Under this promotion, Wasana Trading will offer attractive discounts for vehicles and Serendib Finance will provide customised and personalised leasing packages at a special interest rate, during the period of the promotion, which ends on 31 March 2019.

Serendib Finance Limited offers tailor-made leasing and Hire Purchase solutions for a wide range of vehicles and equipment including personal, commercial and all–purpose vehicles. The company also offers other financial services such as business loans, personal loans, vehicle loans, mortgage loans, and pledge loans and operates a network of 10 branches around the country.

Pictured here is the exchange of the agreement pertaining to this promotion between Serendib Finance between Managing Director Upul Dissanayake (centre) and Wasana Trading Director Indika Sampath Merenchige.