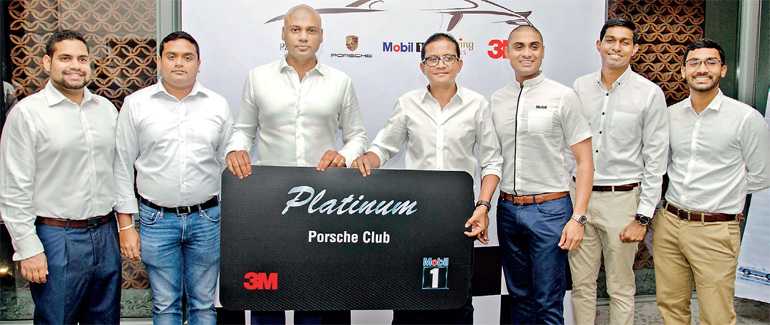 From left: Yemindra Udalagama, Thilanga Sumathipala, Abeeth Dangalla, Dinesh Jayawardena, Dilan Seneviratne, Akshay Dorai and Jaikishan Jayasinghe
---
Porsche Club Sri Lanka was formed on the initiative of gathering like-minded motoring enthusiasts, united by a shared passion. The Porsche Club Launch & Breakfast Drive 2018 in February 2018 was able to display that united passion by bringing together Porsche owners and enthusiasts with their elegant high-performance vehicles.

The name Porsche has been synonymous with the automobile since the end of the 19th Century, when Professor Ferdinand Porsche built the first gasoline-electric hybrid vehicle. In 1930, he founded Porsche the company, a German automaker that designed and built an iconic rear-engine sports car, the 356. This Porsche design hallmark continues to this day in the 911: a boxer engine mounted behind the rear axle.

Porsche are admired for their styling, engineering, quality, drivability, racing heritage and the certain mystique, worldwide. Porsche Club Sri Lanka (PCSL) was founded on the initiative of gathering like-minded Porsche enthusiasts and owners to promote positive car culture and to give the opportunity for our members to meet people with similar interests and to provide a platform to share their experiences.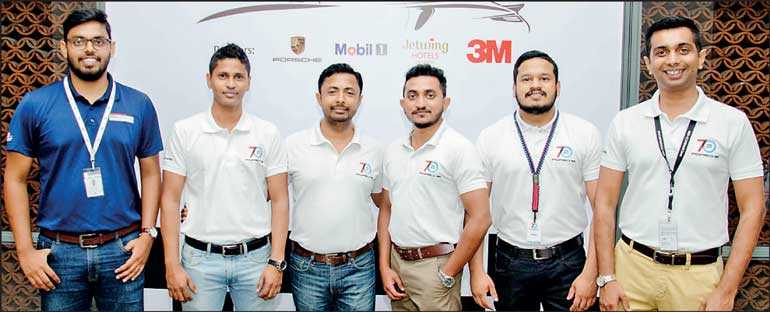 The Porsche Centre Sri Lanka team, from left: Senura Gunewardana, Sajade Kitchilan, Ravi Opatha, Tharindu Kasthuriarachchi, Jehan Lahir and Fiaz Deen
---


Porsche Club Sri Lanka (PCSL) is a young club and is set to make its mark in the Island pearl of the Indian Ocean. The aim of the club is to hold events, trainings and gatherings exclusively for the members of PCSL, promoting driver behaviour on road and track while building valuable relationships and friends.

In conjunction with Porsche Centre Sri Lanka and its partners, the Porsche Club Sri Lanka has successfully organised coffee escapades and adrenaline-fuelling drives through Sri Lanka's picturesque countryside, in safe and controlled manner, much to the delight of the Porsche members.

Nearing the end of its first year as a Porsche Club, Porsche would like to bring to its members and invitees' attention its new partners, who will help to elevate the Porsche experience, and more meaning of owning and being a part of the prestigious Porsche family. Amongst its partners is the sole authorised importer and dealer of Porsche vehicles, Eurocars Ltd., Mobil 1 and 3M (courtesy of McLarens Holdings) and Jetwing Hotels Ltd.

The Porsche Club Sri Lanka is opening its doors to many more partnerships in the future, and in lieu of its first year anniversary, the club will be organising yet another club drive out of Colombo, to one of its partner hotels by Jetwing, giving Porsche family members the opportunity to unleash their vehicles' true driving pleasures and to enjoy the comfort and benefits provided by its partners.



The all-new model year 2019 Cayenne