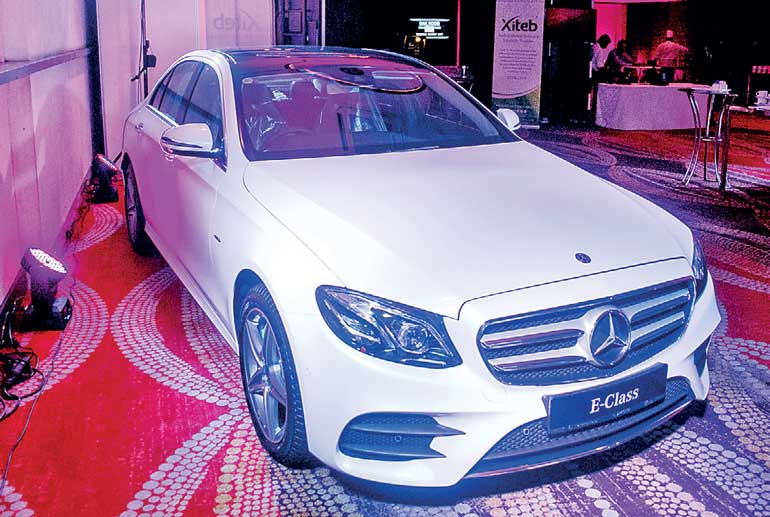 Mercedes-Benz achieved its most successful year in 2017, increasing its unit sales by 9.9% to sell a total of 2,289,344 vehicles.

The car division's growth last year was driven in particular by the new E-Class Sedan and Estate and the SUVs, said a statement.

As a result of its success in all three core regions – Europe, Asia-Pacific and North American Free Trade Agreement (Nafta) – Mercedes-Benz was the best-selling premium brand in the automobile industry for the second consecutive year. No other German automobile brand in the premium segment posted strong growth as the Stuttgart-based company in 2017, it said.

Mercedes-Benz defines the four future topics for the automotive industry with its corporate strategy Case: Connected, Autonomous, Shared and Services and Electric, it added.

The optimal combination of these four areas will be a crucial success factor for offering customers the most convincing overall package. Investments in these four fields are enabled by the success in the strong core business. Safety, quality, modern design and future-oriented innovations are the key factors that make Mercedes-Benz more successful today than ever before.

Dr. Dieter Zetsche, Chairman of the Board of Management of Daimler AG and head of Mercedes-Benz Cars, said: "Last year, Mercedes-Benz Cars delivered more than 2.4 million Mercedes-Benz and smart to customers all over the world."

"We thus surpassed our prior-year unit sales for the seventh time in succession. With Mercedes-Benz, our core brand, we were the best-selling premium brand once again in 2017," he said.

"We can be proud of that achievement – and we will build on it. Success in our core business provides the basis for us to actively shape the mobility of the future. In 2018, we will systematically continue along this path with Case."

Mercedes-Benz completed its strongest-selling year with the best fourth quarter in its history (572,044 units, over 4.8%). A new record was achieved also in December (193,534 units, +1.7%).

Britta Seeger, member of the board of management of Daimler AG responsible for Mercedes-Benz cars marketing and sales, said: "The 58th consecutive record month to close the year underscores our customers' trust in the first-class products from Mercedes-Benz. In 2017, we delivered approximately 2.3 million new vehicles with the three-pointed star, allowing us to further extend our lead in the premium segment by a significant margin." "Also in the new year, we will have the right car available for every customer. Overall, we will launch more than a dozen new models in 2018," she added.

Demand for Mercedes-Benz vehicles in Europe increased to a new high last year, with 955,301 cars delivered to customers (over 6.4%). In 2017, the Asia-Pacific region posted the strongest growth. 875,250 Mercedes-Benz were delivered to customers in 2017, more than ever before in one year (over 19.2%). Nafta region achieved all-time high unit sales with more than 400,000 cars sold.

In 2017, more than a quarter of all Mercedes-Benz automobiles sold were compact cars. In the year before the major A-Class model change, more than 620,000 customers worldwide took delivery of their new A- or B-Class, CLA, CLA Shooting Brake or GLA. Their popularity also is demonstrated by the total of 5,555,555 compact cars already sold since the A-Class first established the Mercedes-Benz compact segment in 1997.

Mercedes-Benz will continue this success with the new generation of compact cars, production of which will start in five plants on three continents in 2018.

The C-Class Sedan and Estate were the volume models for Mercedes-Benz with more than 415,000 units of these two models sold last year.

More than 350,000 units of the E-Class Sedan and Estate were delivered to customers between January and December. This means that an increase of 40% was achieved in the first full sales year of the new generation. Never before were more E-Class cars sold in one year than in 2017.

The new S-Class Sedan was launched in mid-2017, and in the fourth quarter of last year, the sales of this model grew by double digits. About 70,000 units of the S-Class Sedan were sold in the year of the model change. The Mercedes-Maybach S-Class Sedan, which stands for ultimate exclusivity and quality, is very successful.

With more than 805,000 units sold and growth of 14%, the SUVs made a major contribution to the sales success of Mercedes-Benz last year. Meanwhile, more than a third of Mercedes-Benz cars sold are in this segment. The strongest-selling SUVs in 2017 were the GLC and the GLA. The GLC Coupé also made a significant contribution to the SUVs' success in its first full year of sales.

Mercedes-Benz has twelve dream cars in its portfolio that are so popular with customers that in 2017 their prior-year sales were surpassed by 22.4%. Nearly 170,000 new coupés, roadsters and cabriolets from Mercedes-Benz went onto the roads in 2017. A particularly large number of customers decided in favour of the C-Class Cabriolet and the C-Class Coupé. The new CLS Coupé is the pioneer of the new design language and will further boost the success of the Mercedes-Benz dream-car family in 2018.

In the year of AMG's 50th anniversary, the performance and sports-car brand of Mercedes-Benz achieved six-digit unit sales for the first time in its history. Last year, a total of 131,970 AMG models were delivered to customers, equivalent to growth of 33%. A particular highlight in 2017 was the market launch of the Mercedes-AMG GT R, with which AMG has further expanded its product portfolio at the top end of the range, it stated.