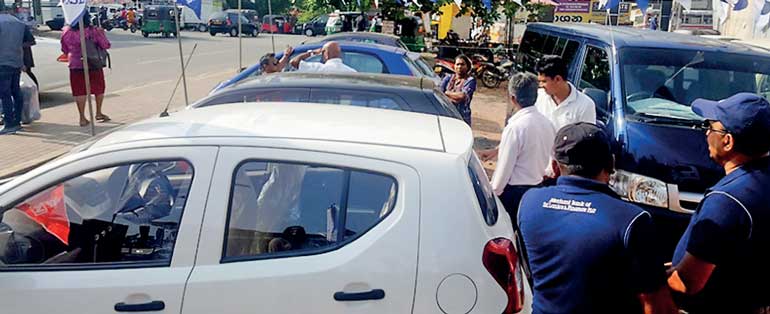 Merchant Bank of Sri Lanka & Finance PLC (MBSL), a subsidiary of the Bank of Ceylon will conduct a grand 'Vehicle Leasing Fair' from 19 to 21 January opposite the Kiribathgoda main bus terminal. This 'one stop' dedicated zone has been organised by MBSL to offer total leasing solutions expeditiously to customers under special terms in the New Year.

The MBSL Kiribathgoda Vehicle Leasing Fair offers customers the opportunity of purchasing under hassle-free leasing facilities any vehicle of their choice from a wide range of well-known models of both registered and unregistered, brand new motor cycles, scooters, three-wheelers, cars, vans, trucks and many more.

Customers can enjoy the 'one day leasing facility', swift and friendly service, relatively less documentation, minimum lease instalment payments, competitive rate of interest and the ability to stretch the lease payment duration up to five years.

Recognised professionals in the government and private sectors, small and medium scale entrepreneurs and big time businessmen will be able to enjoy a range of special benefits at the MBSL "Vehicle Leasing Fair".

Established in 1982, MBSL was listed on the Colombo Stock Exchange in 1991 as a public quoted company. Currently it is a successful pioneer in the country's investment and merchant banking sector offering a range of products and services, including leasing, financial services for SMEs and traders, project financing, corporate advisory and capital market services, fixed deposits, savings, children's savings and Real State. The country's largest state bank, the Bank of Ceylon is the largest shareholder of MBSL, holding 74% of total shares.