Douglas and Sons Chairman and MD Saroj Perera, GT Radial Tires General Manager Dammika Jayaweera, Assistant GM Udaya Batawala together with the 10 lucky winners of the Bangkok tour along with GT Radial dealers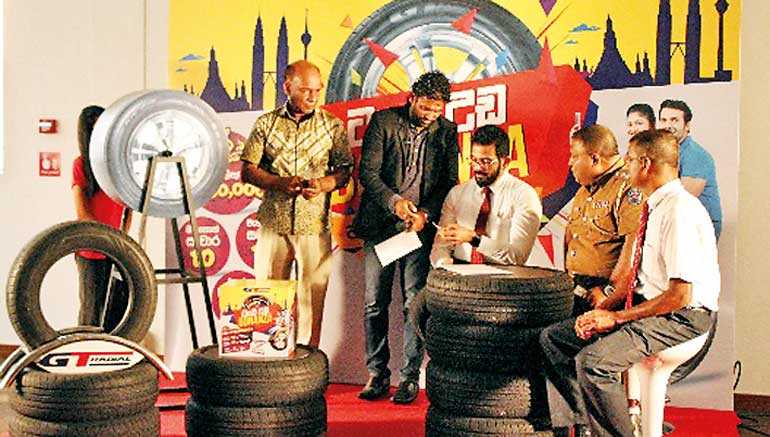 GT Radial Bonanza on tires raffle draw in progress along with the distinguished independent monetary board overlooking proceedings
---
The first raffle draw of GT Radial Bonanza on tires was held at Douglas and Sons Ltd. and 10 customers were rewarded with 10 Bangkok trips. The draw was held under the observation of an independent monitoring board.
The event was the first of three draws offering every GT Radial customer a chance to win a Grand Prize of Rs. 1 million. Furthermore, lucky winners will be treated with five brand new iPhone X's, 10 Bangkok trips, 10 trips to Malaysia plus many more prizes. The second draw was held on 10 November followed by the Grand Draw on 10 December. Douglas and Sons Ltd., the exclusive authorised agent of GT Radial, congratulates the winners of the first draw.

Douglas and Sons Ltd., the market leader for imported tires are in operation for three decades since the introduction of GT Radial in 1988. The company has not only won the trust and confidence of Sri Lankans with a reputation for high quality and value for money but also ensures customer satisfaction providing excellent after-sales service.