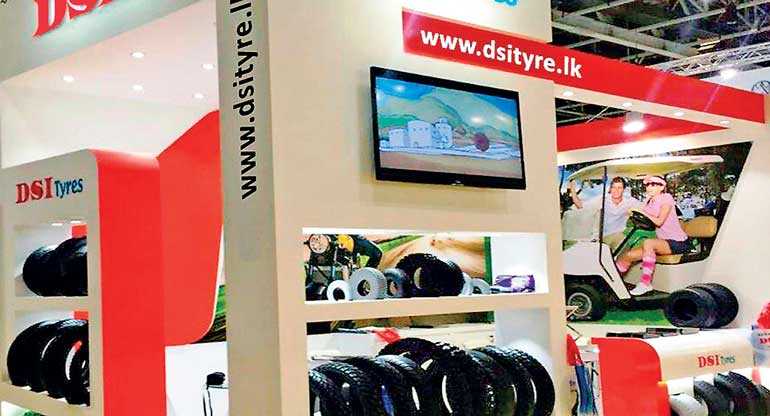 The revolutionary leader in the tyre world, DSI Tyres, unveiled its new and innovative trilingual website www.dsityre.lk offering a fresh and comprehensive user-friendly interface. The website has been designed ensuring customers have easy access and detailed information of all products manufactured by DSI Tyres. Additionally, according to Brand Finance, DSI Tyres is now proudly recognised in the list of 'The Most Loved Brands in Sri Lanka'.
For over several decades, the DSI Tyres brand has successfully satisfied customers. Having won their trust DSI Tyres is also now strongly positioned in the minds of the consumers. Attractive tread patterns, coupled with performance, unparalleled safety and reliability have also endorsed this view. DSI Tyres' ascension among the most loved brands is also due to its work ethic as a responsible corporate entity. As an innovative brand, DSI Tyres has recently launched its novel product, the Gen X motorcycle tyre to the market.

"Receiving recognition as among the most loved brands in Sri Lanka is truly a triumphant achievement," said Samson Rubber Industries Ltd. Director Kavinda Rajapaksa. With a rich heritage of over 30 years, Samson Rubber Industries have been exporting tyres to over 60 countries globally, while at the same time having gained market leadership locally for its tyre portfolio for bicycles, motorcycles, three-wheelers, agriculture and tubes. With a large distribution network across the island, consumers can with ease purchase their DSI Tyres from these agents. In addition, a superior and exclusive after sales service is guaranteed throughout.