---
In its latest offering, DFCC Bank is extending attractive benefits to vehicle permit holders. In addition to offering zero margins and concessionary commissions for Letters of Credit (LCs), DFCC is providing funding assistance through tailor-made personal loan schemes for permit holders, special insurance packages through its insurance partners, and 0% instalment plans on insurance premiums through DFCC credit cards.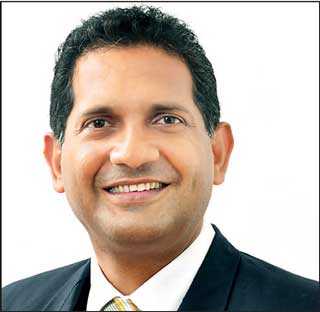 DFCC Bank Vice President – Liabilities, Trade Services, and Business Development

Anton Arumugam




Commenting further, DFCC Bank Vice President – Liabilities, Trade Services, and Business Development Anton Arumugam said: "DFCC Bank invites all permit holders, both existing and potential customers of the Bank, to avail of this opportunity and experience our innovative products and efficient service. This campaign targeting senior government officials was conceptualised as a mark of gratitude for their contribution. Vehicle permits are issued to senior government servants who have served the nation for a long period of time. However, these permit holders have busy schedules and are unable to dedicate adequate time, which is where DFCC Bank steps in with a personalised service in order to minimise the hassle. The Bank will send the customer a SMS alert once all the documents have been received by the Bank, and then open the LC within one hour of receiving the documents. Thus, all that our customers have to do is select the vehicle while we arrange the financing and LC opening. As a Bank for everyone, DFCC's solutions meet the financial needs of kids, professionals, youngsters, businessmen, students and senior citizens, so permit holders can enjoy facilities for their entire family. DFCC Bank enables permit holders to drive away with their dream vehicle."

Along with financing the purchase of the vehicle, DFCC Bank also provides permit holders with a variety of other innovative products, such as credit cards, housing loans, leasing and the Vardhana Virtual Wallet, which allows them to transact using their smartphone. DFCC also offers the highest interest rate of 7% even for low savings balances through the DFCC Winner Savings Account. Further details are available through the recently revamped www.dfcc.lk website, which also provides online banking facilities.

DFCC Bank PLC is a fully fledged commercial bank offering the full gamut of commercial and development banking services. The Chartered Institute of Management Accountants (CIMA) and the International Chamber of Commerce of Sri Lanka (ICCSL) recognised DFCC Bank as one of 10 'Most Admired Companies' in Sri Lanka for 2018. The Bank was also ranked at 14th in Business Today's list of Top 30 Businesses in Sri Lanka and was placed 25th in Brand Finance's Top 100 Most Valuable Brands 2019. DFCC Bank is rated AA- (lka) by Fitch Ratings Lanka Ltd.