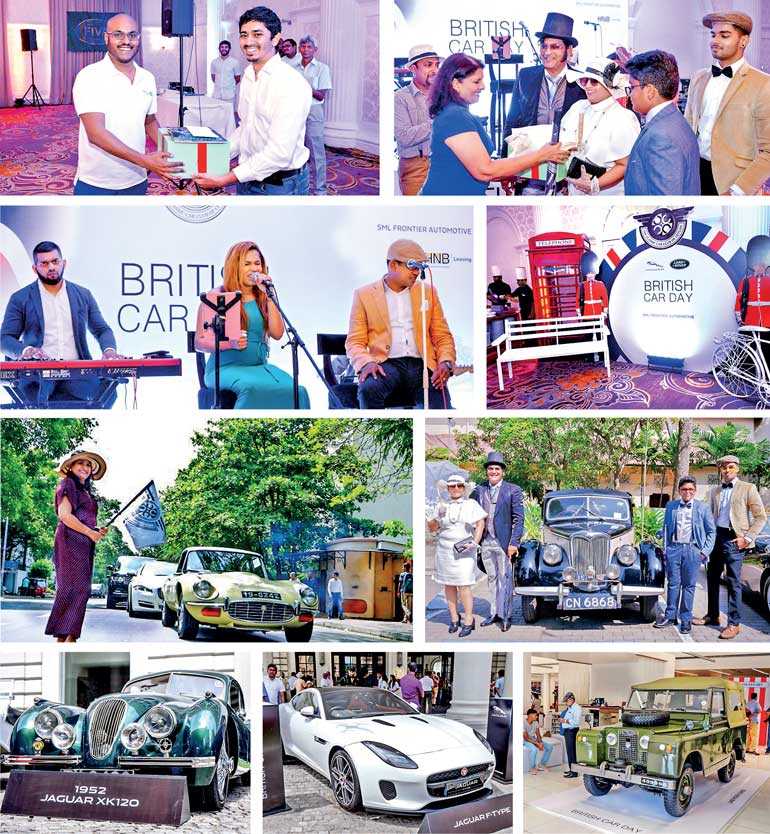 Classic Car Club of Ceylon together with Jaguar Land Rover (JLR) celebrated the fourth edition of 'British Car Day' in partnership with HNB the banking partner. This year, the event began with a display of over 70 classical British cars manufactured from 1930s to 1970s at the JLR showroom on Flower Road.

Guests were able to enjoy carnival atmosphere with games and other carnival treats. A special display featuring the new and old was set up inside the JLR showroom with a classical Jaguar E-Type and the all-new Jaguar F Type along with a Land Rover Series 1 and the distinctive Range Rover.

A vast collection of rare, beautiful and extremely valuable vehicles shown at the British Car Day were then paraded around the streets of Colombo and on lookers were able to have a good, close look at the wonderful pieces of British machinery. The latest range of Jaguar and Land Rover vehicles were also shown on the day, depicting the grand Jaguar and Land Rover brand journey through the years.

Jaguar Land Rover, UK's largest automotive manufacturing business is built around two iconic British car brands: Land Rover, the world's leading manufacturer of premium all-terrain vehicles and Jaguar, one of the world's premier luxury sports saloon and sports car marques.