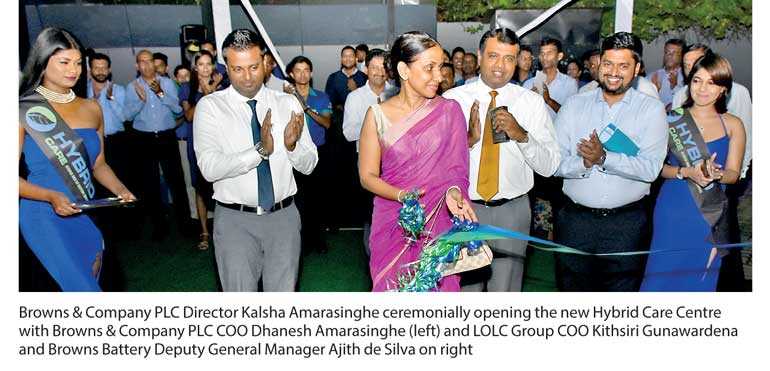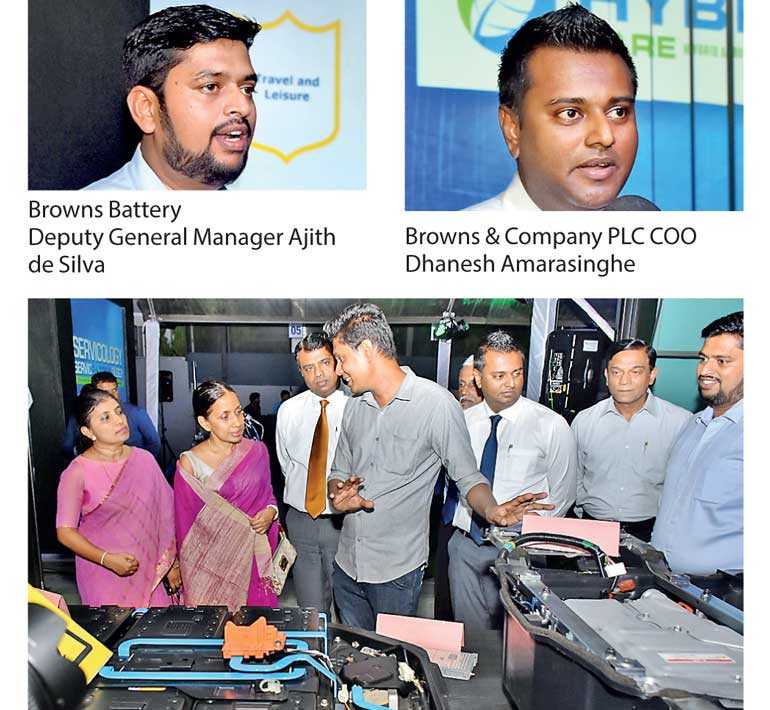 Browns Group's Battery Division has ventured into servicing the hybrid and electric vehicle market with the launch of its latest state-of-the-art facility named, 'Browns Hybrid Care' located in the heart of Colombo, offering hybrid and electric vehicle owners a reliable, all-inclusive service that is truly unmatched.

The grand opening ceremony of Browns Hybrid Care at No. 97, Kynsey Road, Borella was with the presence of leading personalities in the motoring industry.

Automotive technology has seen rapid changes during the past decade with manufacturers racing to introduce highly efficient, eco-friendly solutions coupled with power and comfort.

The result – Hybrid and Electric vehicles. With the market opting for more fuel efficiency and eco-friendly solutions, Hybrid and Electric Vehicles have significantly grown in demand from zero units in2O12 to approximately 125,000 units in 2O17.

Having recognised this surge in demand and the need for specialised care in the Hybrid and

Electric Vehicles market category, Browns unveiled Browns Hybrid Care, a facility which is geared to provide a unique and customer centric solution to its patrons, combining the best of expertise and state-of-the-art American technology. The staff at Browns Hybrid Care is equipped with the latest tools and technology, as well as the technical skills in order to perform the highest quality services dedicated to Hybrids and Electric vehicles. Browns Hybrid Care is at the forefront of Hybrid vehicle care in the country, offering a plethora of revolutionised automobile care solutions. The facility specialises in offering testing and, diagnostics, related to Hybrid and Electric vehicle systems, Hybrid battery re-energising/balancing, rebuilding and replacement, other hybrid related services as well as general vehicle maintenance and related services. Browns Hybrid Care is aptly equipped to provide these solutions responsibly with speed and efficiency.

"Browns Hybrid Care is the latest business venture from Browns keeping the needs of the customer in mind and offering them the country's best in technology and expertise. We at Browns Hybrid Care is focused on the Hybrid system related services, especially, Hybrid battery re-energising, balancing, rebuilding and replacement using state-of-the-art American technology," said Browns Battery Division General Manager Ajith De Silva.

"Our goal is to provide the best possible service to our customers, hence, we have designed a unique lounge area equipped with air conditioning, HDMI TV, coffee percolator and even foot massages so that our customers can experience total comfort and ease while they wait for their vehicles to be serviced and taken care of," he added.