Autogroup International, a global leader in the conversion and re-manufacture of high-value American vehicles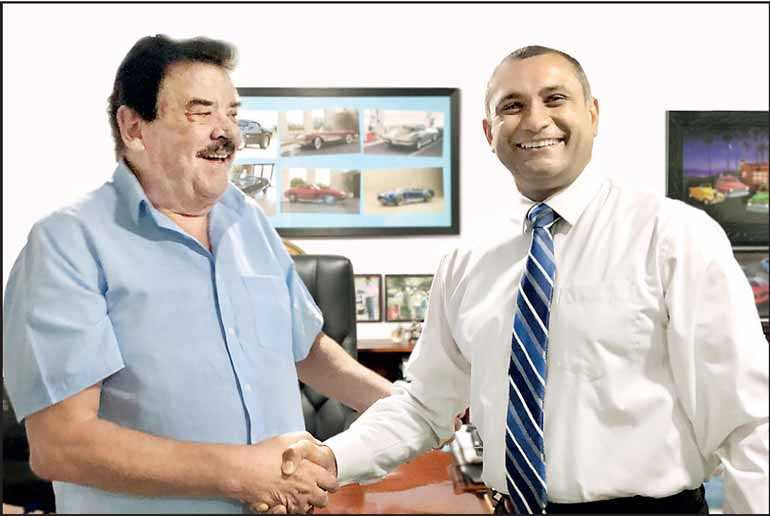 Chairman Peter Hill (left) welcoming the new Managing Director Chamath Tennekoon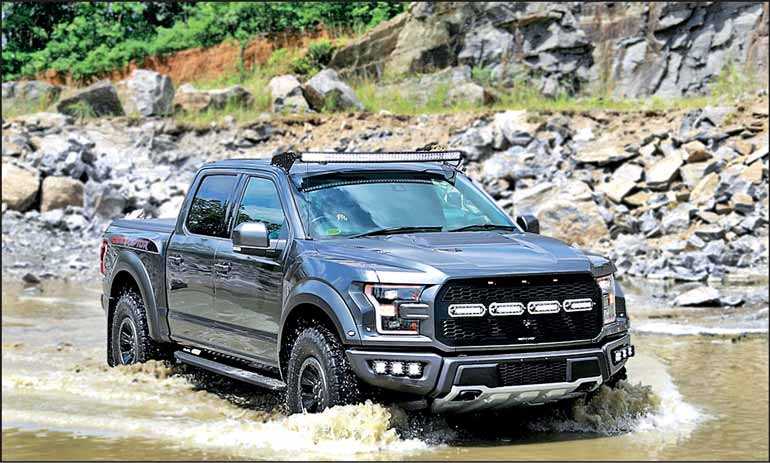 Monstor Truck
---
The Chairman, Peter Hill of Autogroup International, a global leader in the conversion and re-manufacture of high-value American vehicles from left to right hand drive, has appointed Chamath Tennekoon as its new Managing Director to drive its global strategy and expansion.

Chamath is highly experienced in the automotive industry and was formerly the CEO of Ford Sri Lanka. With him at the helm, Autogroup is ready to further expand its manufacturing and re-engineering operation to better harness market opportunities both locally and internationally.

Autogroup International Ltd. is a fully Australian-owned BOI company specialising in automobile re-engineering with offices in Dallas – USA and Melbourne – Australia.

Since 1994, Autogroup has become an industry leader in the mirror image conversion and remanufacture of cars, trucks and SUVs from left to right hand drive for almost all types of American vehicles covering many brands. The company provides a turnkey operation for both retail and wholesale (dealer) clients, either purchasing a vehicle on behalf of a client or converting a client's existing vehicle while arranging shipping, insurance to most ports in the world.

Autogroup specialises in conversion of models such as Chevrolet – Camaro & Silverado, Cadillac – Escalade, Ford – F150, F250 & Shelby Mustang, Dodge – RAM, Challenger, Charger, GMC – Yukon, Denali & Sierra, Hummer – H2, & H3 and Japanese North American models such as the Nissan Titan and Toyota Tundra, all converted to Right Hand Drive (RHD) in Sri Lanka.

Chamath Tennekoon stated, "As an engineer and marketeer I am immensely proud of having been given the opportunity to steer Autogroup into the future. As a Sri Lankan, I am particularly proud of the level of value addition we bring into the business by way of genuine technical input. A fete seldom achieved by other enterprises operating in Sri Lanka. Over the next 12 months we will be investing heavily in cutting-edge equipment and manufacturing processes, not only training people but also bringing new technology to the country. We also plan to expand our horizons by adding new verticals, a point of note is the conversion of American Classic Cars."

With over 25 years of experience in re-engineering, Autogroup is a well-established business operating in Sri Lanka for over 18 years. The state-of-the art production facility in Kaduwela is ISO 9001 and Australian Design Rules (ADR) compliant for Conformity of Production (COP) and operates hi-tech equipment. The facility is staffed by a large team of experts in welding, pattern making, fiberglass and plastics, upholstery, sheet metal, auto electrical, motor mechanics and consists of a robust Engineering and R&D team with graduates from leading local and foreign universities.