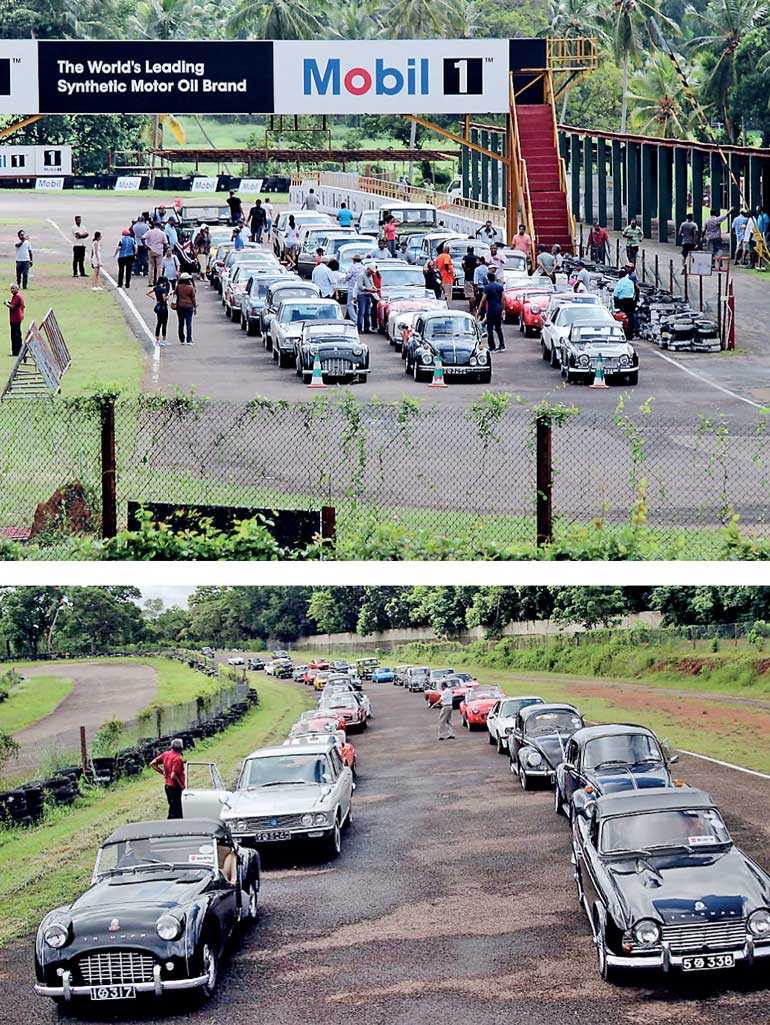 Members of the Classic Car Club of Ceylon were treated to a memorable Classic Challenge Pannala member's drive-and-stay weekend last month.

The stunning engines of 53 classic cars were revved at 6:30 a.m. on Saturday 9 June at Town Hall, signalling the start of a glorious procession passing by appreciative onlookers, until the cavalcade stopped for a sponsored breakfast by the Negombo Motor Sports Club.

The cars then took to the road again, this time making their way to the Pannala International Race Circuit, where an entire morning of festivities awaited.

Entertainment came in the form of fun games such as musical chairs, adrenalin-fuelled sprints at the track, and even activities specific to the theme such as Gymkhana auto tests; keeping members and their families both challenged and engaged in a genuinely sporting atmosphere.

In addition to the club's familiar faces, the Classic Challenge Pannala 2018 was honoured this time by the presence of six participants from the Federation of Historic Vehicles of India (FHVI) – the Indian arm of the esteemed The Fédération International des Véhicules Anciens (FIVA), joining a club event for the first time.

An eventful afternoon followed by lunch later, the cars then cruised over to the Jetwing Lagoon Hotel in Negombo – the final destination on the agenda.

The night concluded with a gala dinner followed by an awards ceremony honouring the winners of their respective events.

"The Classic Challenge Pannala 2018 has been the perfect way to mark a weekend of motoring with our members," said Classic Car Club of Ceylon President Ramani Ponnambalam speaking at the gala dinner. "Not only have our members been given yet another opportunity to interact with one other, but also for the first time, to interact with and exchange individual expertise with our esteemed guests from FHVI."

The main sponsor of the event was Nankang Tyres and Smart Wheels Ltd., with McLarens Lubricants, Mobil, Pidilite Ltd. and Fevicol as event partners.

The Classic Car Club of Ceylon was founded in 1992 with the intention of bringing together individuals across Sri Lanka interested in preserving and enjoying all types of vintage automobiles. The club is now over 250 aficionados-strong, all connected through their mutual passion for promoting interest in, and the preservation of all classic vehicles.

In addition to exclusive events such as the member weekends, the club also actively invests in sharing the love of these automobiles by organising various events and participating in larger shows to educate the public; rolling out its hot rods with the intention of showcasing the vehicles that roamed the streets in the decades of yore.