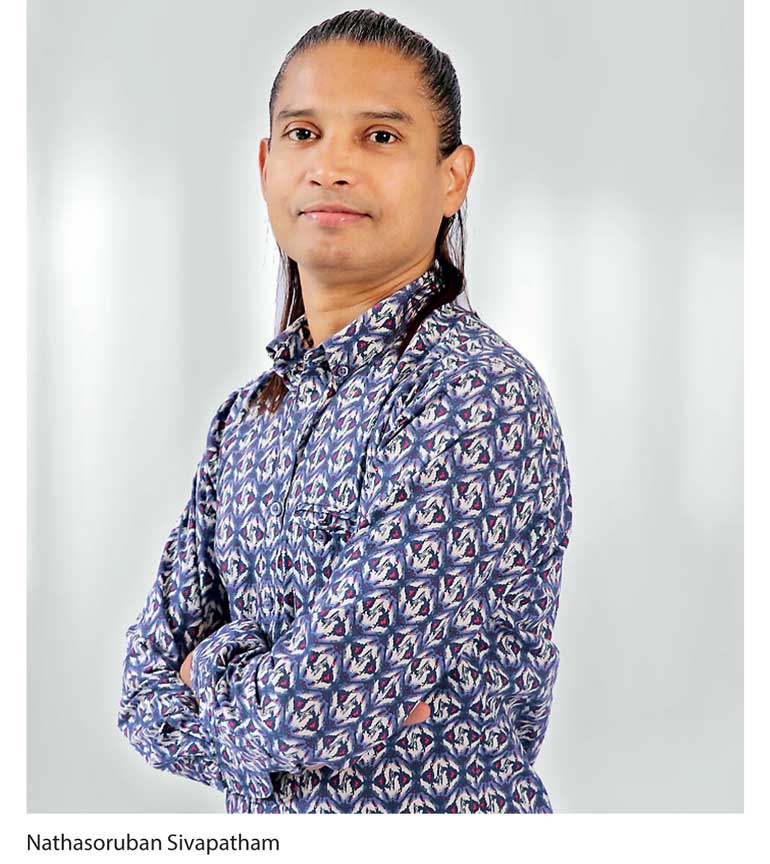 Industry veteran Soruban joins TBWA\Sri Lanka as Chief Creative Officer and shares key insights
With two and a half decades of experience in advertising, Soru, as he is best known in the industry, is a personality who has taken some of Sri Lanka's best-loved brands to new heights. Known as a strategic creative and brand builder, an innovative thinker and a gentle soul, he has gained much respect from both his peers and clients for his passion and prowess when it comes to creativity.

In his 25 year stint in advertising, Soru has been behind some iconic creative work. Having worked with most of Sri Lanka's leading corporates and brands such as Unilever, Nestle, GSK, Pepsi, Fonterra, Hayley's, Dialog, Maliban, CTC, HSBC, Caltex, Elephant House, Commercial Bank, Bank of Ceylon and Browns, over the years he has spearheaded many campaigns and commercials that have yielded effective results for the brands, and are fondly remembered and recalled even to this day. Some of these include 'Kadapatha mata aththa kiwwa' and 'The Expiry Look' for Signal, Dialog 'Gihin enakal', Ez Reload, Elephant House Pani Cadju, Sunlight, Surf Excel 'Dirty Cloth Ball' and Janashakthi Motor Insurance 'Safety Net'. Having commenced his career as an Art Director at JWT in 1993, he has worked at Ogilvy Action, LOWE and Geometry Global over the years.

The latest chapter in Soru's advertising career commenced at the 'Disruption Agency' TBWA\Sri Lanka, this year. In the following interview, Soru speaks to us about his past experiences and his thoughts for the future as the Chief Creative Officer of TBWA\Sri Lanka.
Q: What are your thoughts on 'Disruption' and joining TBWA\Sri Lanka?
A: Disruption is TBWA's mantra which I believe is a great platform to think differently. Disruption doesn't necessarily mean you destroy and disrupt. What it means is to think out of the box and to look at things in a way that is different to how others do. What is interesting is that Disruption is not limited to advertising. It's something that can be used both in business and every-day life.

Joining TBWA\Sri Lanka is a rejuvenating change for me. On one hand it's exciting to take on a new portfolio of Clients and brands, and on the other, to work with a new team and share and pass on whatever I have learnt so far in my career. I believe we all learn and teach every day and I look forward to broadening my horizons from what the Agency and the team have to offer.
Q: As a creative guru in Sri Lanka's ad industry, what inspires the work you do and what one thing is important to keep in mind when it comes to creating effective work?
A: The simple answer is 'Insights'. It's important to base your creative work on insights and relate those insights to the brand space to find effective solutions.

For instance, If you take the Signal Junior (a toothbrush for kids) commercial I did a couple of years back, our insight was that when adults ask kids to go to sleep at night, children will always try to find an excuse to stay up because they want extra time to play. So, through the Signal Junior commercial, we turned that 'play time' into 'brushing time'.

Insights are usually deeper than facts and figures. If you want to come up with the most relevant insight it's good to repeatedly ask the question 'Why?' We know that kids are reluctant to go to sleep in the night. Why? Because they like to stay up and play. The insight connected brushing with Signal Junior in the night time to have that 'extra' play time.

Good insights make your communication relatable and it plants a subtle seed in your thoughts that click with your consumers. There is no point in creative communication if it's not effective communication.
Q: In your opinion, how is technology changing the game in advertising?
A: Technology has evolved advertising to be interactive.

If you ask the younger generation where they have seen a particular commercial, they will tell you that it's either on Facebook or YouTube or some other form of social media on their mobile phones. Not on TV or on in the newspaper. The digital era has definitely changed and challenged the traditional mediums of communication.

Currently we see a fusion of mediums. While we do commercials for TV, radio and print, these commercials are also increasingly seen and heard on mobile phone and computer devices. We are definitely going through a change, but it is not having an immediate impact due to Sri Lanka's predominantly older audience. However, there will come a point where this change will start to hit us more rapidly.
Q: What are some of the most memorable commercials in your career that you recall?
A: I've been blessed to have had the opportunity to handle some of the best and most fun brands a Creative could wish for. So the commercials are many, but if I had to recall a few, I would have to say, Elephant House 'Vanilla, vanilla', 'Pani Cadju' and the 'Jumbo Jolly, Jolly Range'. Also Signal 'Expiry Look' and 'Kadapatha Mata Aththa Kiwwa' for Signal Whitening, Surf Excel, Hacks, Dialog, Janashakthi Motor Insurance, and Sunlight.
Q: Do you see a difference in your clients' expectations of agencies between then and now?
A: Like we discussed earlier, this is the digital era. The clients are exposed to a lot of information and have a lot more to contribute to the work we do. The agency-client relationship has evolved into a team-work based one; and the line between their marketing strategy and our communication strategy is very much overlapped.

Clients are also looking for innovative and effective ideas and are moving away from the traditional communication strategies. For instance, instead of just publishing a newspaper advertisement or a TV commercial, they explore where else they can capture their target audience and try to communicate with them at the correct place and time. This might be at a social event, an exhibition or even a Saturday evening at the Independence Square.
Q: Any thoughts you would like to leave with the younger generation in the industry?
A: The younger generation is exposed to a lot of things. They obviously come in with young blood and lots of new ideas. They will definitely take advertising into a new era in the digital world.

I would say, take the time to study your brand and to understand it. Understand its roots and how it has taken turns in the history of its growth. That is something I feel the younger generation needs to focus on because it will help them feel for the brand and strategise better. It's not only about having lovely ideas and thinking out of the box. You need to make sure your ideas fit into the brand strategy. It's not only about the brand's sales for today but about the brand's life cycle for the next couple of years.

I feel that when we were young we had a better balance of work and fun which seems to be slowly vanishing from the industry now. I would encourage the youngsters in the industry to work hard, have fun and nurture friendships that you can carry forward into your lifetime.